Should We Be Eat More Fish — or Less?
Should We Eat More Fish — or Less?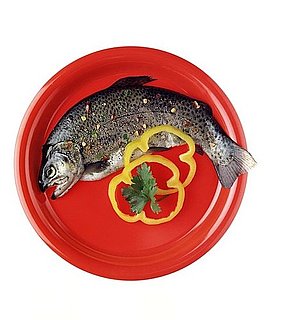 I've had more thoughts in the past week about the sustainablity of seafood than I have about the Super Bowl. Chalk it up to lots of conflicting information. The one question in my head is this: should we be eating more fish in our diets or less?
According to Parents, the USDA's new dietary guidelines mean we should be increasing our seafood intake in order to reduce consumption of other animal products. According to USDA secretary Tom Vilsack, upping fish in our diets means lowered risk of heart health, cardiovascular disease, and stroke.
Not so fast, cautions environmental economist: according to an article in the Guardian this week, what we (people in the UK, at least) should be doing is eating less fish. "Responsible customers can reduce the amount of fish they eat — by far the safest option when it comes to . . . the sustainability of stocks." Where do you stand: should we be eating more fish, or less of it?