Simple Green Salad
The Simplest Green Salad Ever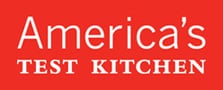 We've got a new partnership with the recipe-, equipment-, and product-testing gurus at America's Test Kitchen; they'll be sharing some of their time-tested recipes and technical expertise with us. Today, America's Test Kitchen shares how to make a simple yet flavorful salad.
With high-quality ingredients, less is more. This quick and easy way to make a simple salad requires no measuring or whisking, and (virtually) no thought. And you need only three ingredients: greens, extra-virgin olive oil, and vinegar. It is important to use high-quality ingredients as there are no bells or whistles to camouflage old lettuce, flavorless oil, or harsh vinegar. Be sure to use interesting leafy greens, such as mesclun, arugula, or Bibb lettuce, rather than those with a more neutral flavor, such as iceberg lettuce.
1. For just a hint of garlic flavor, rub the inside of the salad bowl with half a clove of peeled garlic before adding the lettuce.
2. Holding your thumb over the mouth of the olive oil bottle to control the flow, slowly drizzle the greens with a small amount of extra-virgin olive oil.
3. Toss the greens very gently and repeat this drizzling and tossing as needed until the greens are lightly coated and just glistening.
4. Finally, sprinkle the greens with small amounts of vinegar, salt, and pepper and continue to toss gently, until the salad tastes just right.
Read more to choose the best salad ingredients.
Make Simple Salads Shine: How to Choose the Best Ingredients
Extra-Virgin Olive Oil
When olives are pressed for oil, they go through the process several times. The first batch of oil that comes from the olives is labeled extra-virgin and is the most intensely flavored. Since vinaigrettes and dressings only contain a few ingredients, it is important to use a good-quality olive oil. At our own local grocery stores, we've seen olive oil prices that range from bargain basement all the way up to flat-out expensive—$20 a bottle or more. Would we have to pay a lot for good-quality extra-virgin olive oil? In a word, yes.
Watch the results: Best Supermarket Extra-Virgin Olive Oil
Balsamic Vinegar
Traditional aged balsamic vinegar, produced in the Emilia-Romagna region of Italy, can cost $200 per bottle, making even fine French perfume look like a bargain. You can also walk into any supermarket in America and fork over $2 or $3 for a big bottle of balsamic vinegar. What are you really buying in each case? And should you buy either product?
Watch the results: Best Balsamic Vinegar
Salad Spinners
The only thing more critical to making a great salad than crisp, fresh greens is clean, dry greens. For this, a salad spinner is a must. In our quest for the perfect salad spinner, we tested eight different brands in search of one that did the best job drying lettuce, was both easy and comfortable to use, and was sturdy.
Read the results: Best Salad Spinners
More stories from America's Test Kitchen:
A Celebration of Bread
Lots O' Meat at the Livestock Show!
4 Unexpected Uses For Pie Plates
Transform Your Grill Into a Griddle With a Plancha