Simple Scallop Paella Recipe
Take a Trip to Spain With Scallop Paella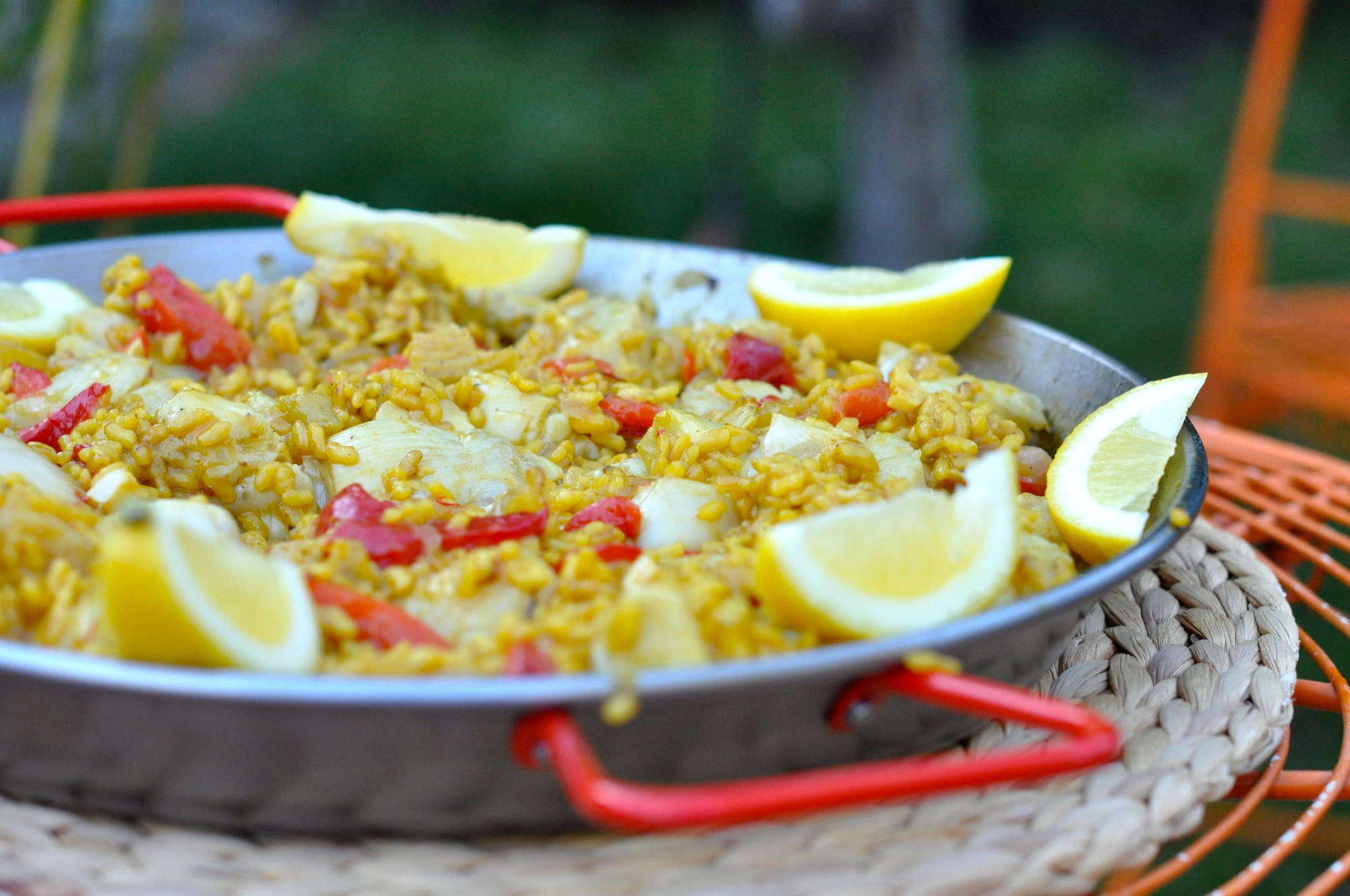 I love paella but always thought it was a complicated dish to make at home. Recently a friend gave me a paella pan to prove how uncomplicated it is to put together. After my first attempt, I stand corrected: this dish is simple and can be easily made in a large saute pan. Once most of the ingredients are prepped, the scallop paella takes about an hour from start to finish.
The recipe calls for sea scallops, but a cheaper protein like shrimp or mussels would be just as tasty. The paella is perfect, with the essential crunchy crust along the bottom and moist almost-creamy rice on top. I fretted about overcooking the scallops, since they are such a delicate protein, but they were moist and full of flavor, thanks to the green chiles and roasted bell peppers.
If you want to celebrate Spring with a Spanish feast, keep reading for the succulent recipe.
Ingredients
1/4 cup olive oil
16 oz large scallops
1 large onion, chopped
2 garlic cloves, minced
1 1/2 cups paella or arborio rice
3 1/4 cups fish or chicken broth
1/4 teaspoon saffron
Salt and pepper, to taste
6 ounces roasted red bell pepper, sliced into strips about 1/4-inch wide and 2-inches long
6 ounces canned, diced mild green chiles
14 ounces jarred artichoke hearts, drained and sprinkled with lemon juice
lemon wedges, (optional) to serve
Directions
Heat a large, flat pan or paella pan over medium heat. Add about 1/2 the olive oil and sear the scallops for 3 to 4 minutes until almost completely cooked. Remove the scallops from the pan and place on plate; set aside. Discard any of the leftover juices.
In the same pan, heat the rest of the olive oil over medium heat, add the onions and garlic. Stir occasionally. Cook for 10 minutes until golden. Add the rice and cook for another 5 minutes. Stir occasionally.
Add the broth, saffron, salt, and pepper to the rice, onion, and garlic mixture. Cook for another 10 minutes and stir occasionally.
Add roasted bell pepper and canned chiles. Cook for another 5 minutes. Stirring occasionally.
Add the artichoke hearts and scallops and cook for another 2-3 minutes until all of the broth is absorbed.
Salt and pepper to taste. Serve with lemon wedges.
Serves 4-6.
Information
Category

Main Dishes, Fish

Cuisine

North American