Simple Sweet Cherry Pizza Pie
Berry Tempting: Sweet Cherry Focaccia Pizza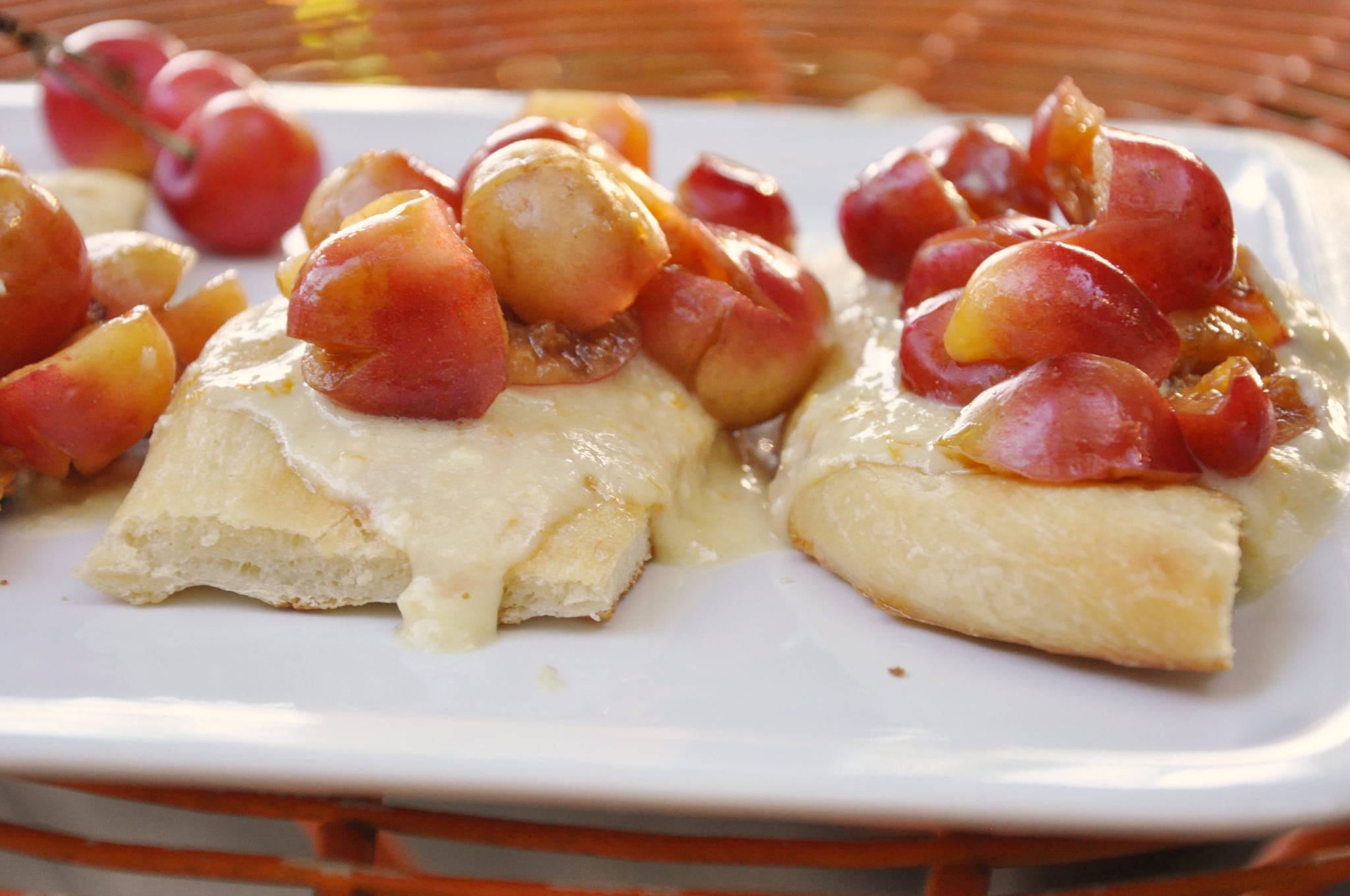 The cherries are getting better by the week, and I can't help but pick up some at the farmers market. Recently, I transformed a frozen pizza dough into a slightly-sweet-and-savory focaccia pizza that's topped with creamy ricotta and pitted cherries. I purchased fresh ricotta from my local grocer, but one could easily whip up your own! Next time, I'll make the focaccia with less sugar and more rosemary; the herb was a wonderful contrast to the sweetness of the ricotta and cherries. Trust me: cherry pizza pie? Now, that's amore! Get the recipe.
Ingredients
Extra-virgin olive oil, for drizzling
1 tube store bought pizza dough (rolls out to a rectangle)
Coarse salt
1 tablespoon sugar
2 tablespoons fresh rosemary, 3 sprigs, finely chopped
2 cups whole milk ricotta
1/3 cup honey, eyeball it
1 orange, zested
3/4 pound large red or black cherries, pitted and halved
Directions
Set oven to 425 degrees F.
Drizzle a small baking sheet with extra-virgin olive oil and unroll the dough, press out to a slightly larger rectangular shape. Prick the dough all over in several places with the tines of a fork. Drizzle a little extra-virgin olive oil on the top of the bread and spread around evenly with a pastry brush. Season the bread with a little salt, a tablespoon of sugar, and the rosemary. Bake bread until evenly deep-golden all over, 16 to 18 minutes.
Beat ricotta cheese with honey and zest until smooth. Ready the cherries, pitting and halving them.
Dot the hot bread with ricotta and top with cherries, cut and serve.
Serves 4.
Information
Category

Breads, Desserts

Cuisine

North American