Simple Tip: Freeze Baked Goods Before Traveling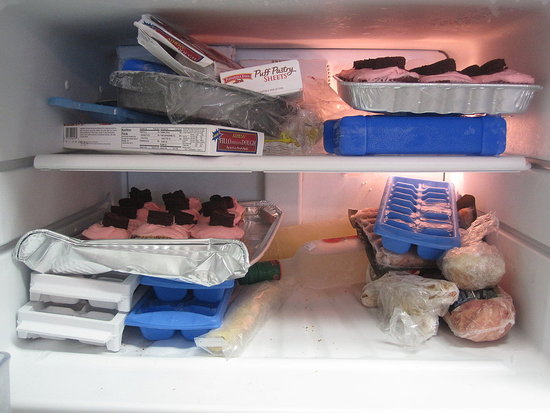 Because I love baking cakes and cupcakes, whenever it's a friend or family member's birthday, I am the designated dessert maker. What I don't enjoy is having to transport the cake or cupcakes to the birthday party location. It can be really stressful — especially living in San Francisco where there are so many hills! To ensure that my baked goods arrive at their destination unharmed, I've started freezing them.
I'll place the cupcakes or cake in the freezer 20 to 30 minutes before I leave. The dessert won't be totally frozen, but it will be cold, set, and hard. Freezing it also means that frosting won't get all over the place. When I arrive at the party, I simply leave the cake out or place it in the fridge. By the time it's served, it is the perfect temperature! Do you transport desserts? Share your method with us below.