Simple Tip: Purchase Sliced Bread From the Deli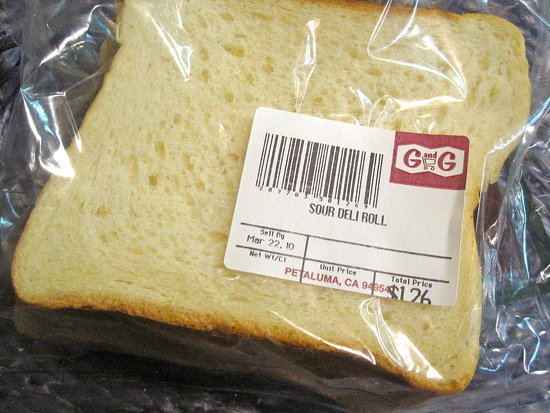 My dad's watching his weight, and one of the things he's avoiding is white bread. To ensure that he doesn't eat it, he simply doesn't buy it. But what happens if he wants to make a recipe (like meatballs) that calls for a couple slices of white bread? He'll head to the deli at the local market and purchase the bread there.
I had never thought of doing this until he shared the technique, but it's pure genius! The deli has all sorts of sliced bread for making sandwiches. Why wouldn't they sell a few slices without meat and fixings? Next time I need bread, but don't want to get an entire loaf, I'm definitely going to the deli. It's more affordable and reduces food waste.
Do you have a great grocery shopping secret? Please share with us below!