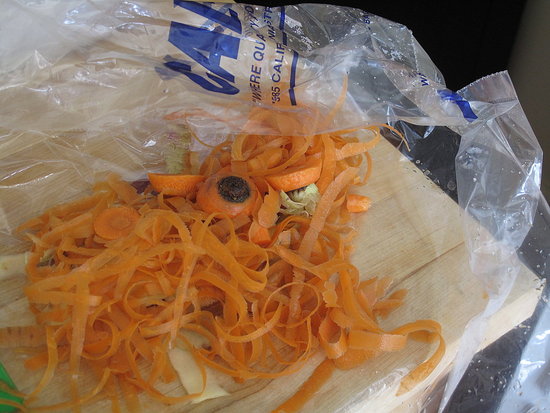 Rachael Ray may have popularized the concept of the garbage bowl, but I have my own version that I think is even better. When peeling, trimming, and chopping vegetables, I like to cut open a plastic bag — the kind you get the produce in works just fine — and use it as a makeshift container for all the vegetable scraps.
Not only do I feel like I'm getting one more use out of a plastic bag that would sooner be trash, but I also don't have to worry about washing another dish. Cleanup couldn't be easier: dump the scraps into a compost pail, or wrap the mess into a plastic ball and toss it away.
How do you dispose of kitchen scraps?