Simple Tip: Use Rice to Prevent Salt Clumps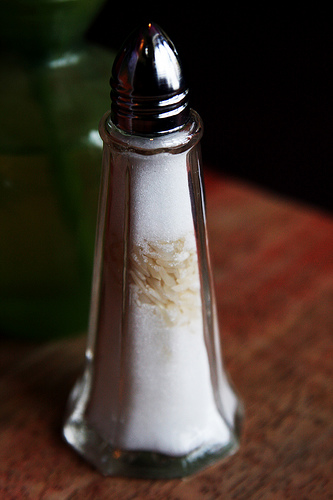 When I went home to my parents' house in Houston, I was reminded of an old trick that my mom and dad use.
The Gulf Coast is a humid place, and moisture can cause undesirable effects in the kitchen, among them the tendency of salt crystals to clump together.
To prevent this, add a half teaspoon of uncooked rice grains to a shaker or tie raw grains in a cheesecloth bundle and house in a salt cellar. Rice has a porous structure, so it will absorb this extra moisture and prevent salt from caking.
How do you deal with the issue of humidity in the kitchen?
Source: Flickr User quinn.anya