Simple Tip: Write the Date on Hard Boiled Eggs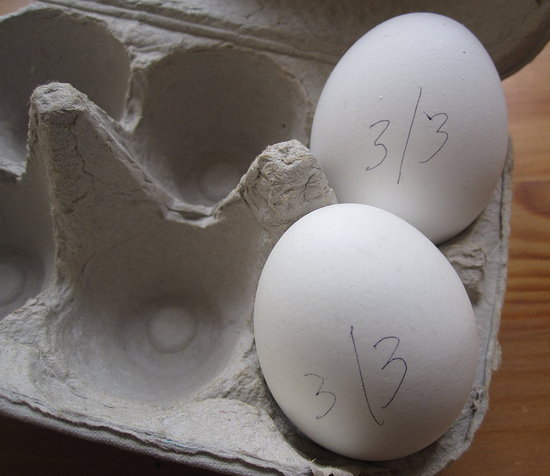 Whenever I look in the fridge and realize I have a carton full of eggs that are about to expire, I hard boil them. Hard boiled eggs are an easy snack that can last in the fridge for up to a week. They are also great in salads or sandwiches. After boiling the eggs, I do what my dad does and write the date on the shell. That way I'll know how old the hard boiled eggs are.
Do you enjoy hard boiled eggs? How do you record their age?