Sipping Gin From Beefeater
Sipping Gin Is the New Bourbon
If you've been to any upscale bar in the past two years, then you've probably noticed that bourbon, scotch, and other barrel-aged spirits are all the rage. So it made sense when, earlier this year, Beefeater announced its new Burrough's Reserve, a small-batch, cask-aged gin.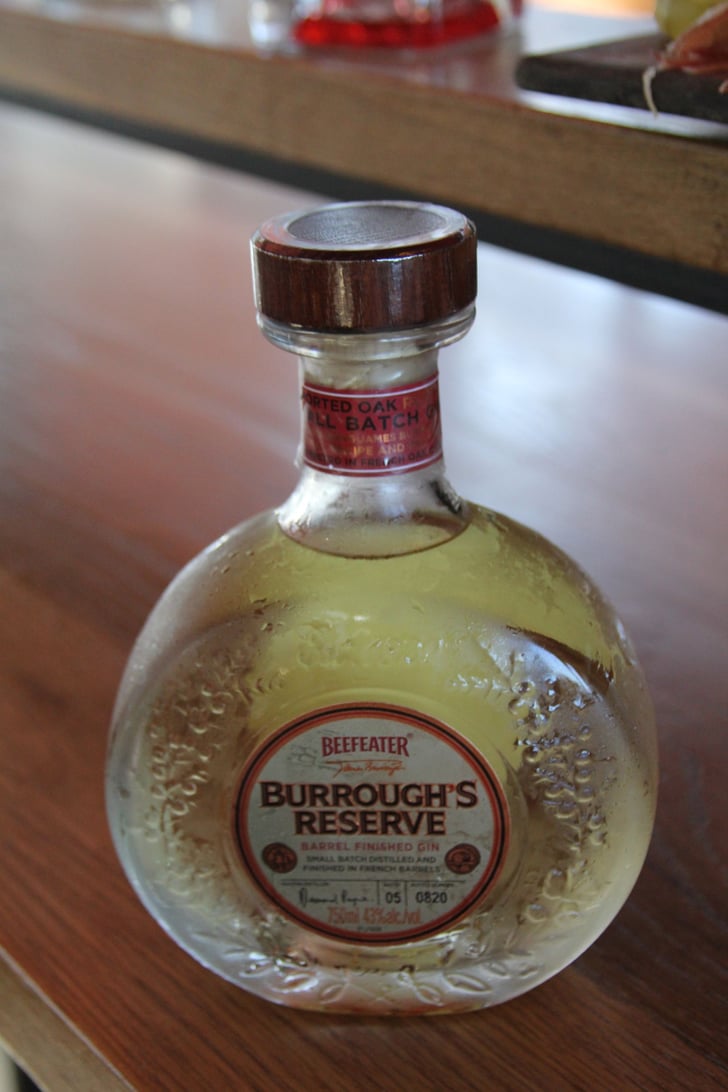 The 86-proof spirit, which is intended to be a sipping spirit, launched in the US last week with the intention of breaking through gin's postwork stereotype. "We decided we wanted a new gin for a different occasion, one that challenged the conventions of gin," Desmond Payne, the master distiller of London-based Beefeater, told me during a stop through San Francisco. Payne, who's been making Beefeater for 46 years, used founder James Burrough's 1863 gin recipe but distilled it through the company's teeny-tiny, 238-liter original copper still. He then experimented with resting the gin in a barrel for wood influence, experimenting with rum casks, scotch barrels, and more before landing on French oak casks that previously housed a white wine aperitif.
More — including how to serve Beefeater Burrough's Reserve — when you keep reading.
Payne makes Burrough's Reserve in very small batches of 1,800, and each batch is rested for a different period of time and tastes slightly different. It's aimed at people who understand spirits and designed to be enjoyed on its own, rather than mixed in a cocktail. To demonstrate how well it could stand on its own, the distiller pulled out a custom glass, designed by the famous molecular mixologist Tony Conigliaro, to showcase the gin's fruit and vanilla flavors. (Beefeater is working on developing a thistle-shaped glass to release to the general public.)
Since Burrough's Reserve warms up quickly, Payne recommends storing it in the freezer and pulling out the bottle for your dinner's cheese course or to serve alongside dried fruit. Want to try Burrough's Reserve for yourself? It's already available in Spain and Italy and launches this month in San Francisco, New York, Los Angeles, and Chicago.