Skip Beaujolais Nouveau in Favor of Cru Beaujolais
Do You Drink Cru Beaujolais?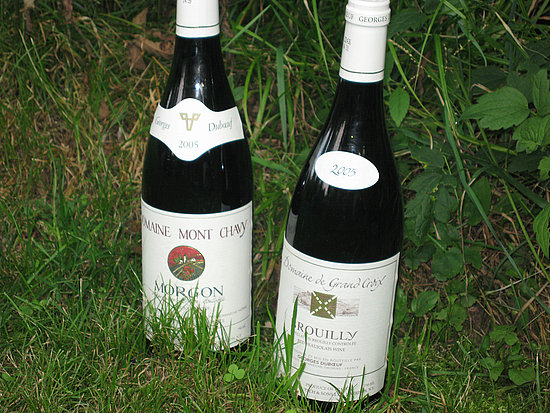 Earlier this month, Beaujolais Nouveau Day hit the streets of France with predictable fanfare. But the real buzz hasn't been about the young wine. Instead, experts are heralding the release of 2009 Cru Beaujolais as one of the best vintages in the past decade. These more serious and complex Gamay wines come from one of 10 designated crus, or regions, in Beaujolais: Juliénas, Saint Amour, Fleurie, Chénas, Moulin-à-Vent, Chiroubles, Morgon, Régnié, Côte de Brouilly, or Brouilly. We love them so much that the 2009 Chateau de Raousset Morgon Douby Beaujolais was one of our must haves for this month. Do you drink Cru Beaujolais? If so, what's your favorite bottle?
Source: Flickr User TheNickster