Slow Cooker and Crockpot Cooking Tips
Make the Most of Your Slow Cooker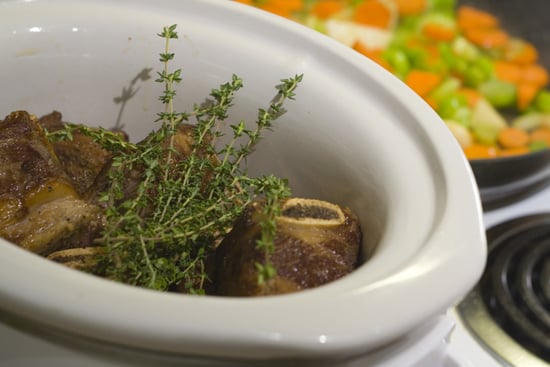 What's not to love about crockpot cooking? After all, you can put just about everything from Cuban chicken to beef chili in the slow cooker, then set it and forget it (until you're hungry, that is). As straightforward as a slow cooker sounds, however, there are a few tips to bear in mind that guarantee you'll yield the best results.
Take advantage of the slow cooker to cook the cheapest cuts of meat — shoulder, shank, and ribs. Braising them over time will result in a tender piece of protein.
Trim proteins of excess fat, which cooks at a faster rate. Vegetables don't cook as quickly, so layer them at the bottom of the appliance, closest to the heat source.
To add more depth of flavor to your meal, brown your meat in a skillet first. Then deglaze the pan with a little bit of stock, wine, or water, and add those browned bits of flavor into your slow cooker, too.
For a thicker sauce, dredge your meat in a little bit of flour before browning it in a skillet.
For some can't-miss crockpot tips, read more.
It goes without saying: always use fully thawed meats. By placing half-frozen ham in the slow cooker, you run the risk of it not being cooked through.
Your crockpot should be at least half full, but not topped to the brim, so that food will cook through but not too quickly.
Once the cooker's on, don't peek, ever! Each time you open the lid during cooking, you're releasing contained heat that's necessary for cooking. You could potentially be adding another 15 minutes of cooking time with each lid lift.
Don't add spices like black pepper or cayenne until the end of cooking is near; they can become bitter over a long cooking period.
Do you often cook with a slow cooker? Share your favorite tips with us below.