Slow Cooker Recipe for Irish Lamb Stew
Sunday Slow Cooker: Irish Lamb Stew If you're looking to get into the St. Patty's Day spirit with a hearty Irish dinner, you're in luck: There's no easier way than to make this rustic Irish lamb stew. Not only does it require little to no preparation work, but you can also step away from the stew as it cooks low and slow in a crock pot.
Eight hours later, you've got a festive meal that will pair perfectly with a tall glass (or two) of dark Irish stout. To see the recipe — which is beyond basic —
.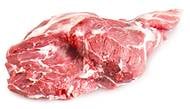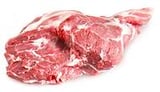 Ingredients
2 pounds boneless leg of lamb, trimmed and cut into 1-inch pieces
1 3/4 pounds white potatoes, peeled and cut into 1-inch pieces
3 large leeks, white part only, halved, washed (see Tip) and thinly sliced
3 large carrots, peeled and cut into 1-inch pieces
3 stalks celery, thinly sliced
1 14-ounce can reduced-sodium chicken broth
2 teaspoons chopped fresh thyme
1 teaspoon salt
1 teaspoon freshly ground pepper
1/4 cup packed fresh parsley leaves, chopped
Directions
Combine lamb, potatoes, leeks, carrots, celery, broth, thyme, salt and pepper in a 6-quart slow cooker; stir to combine. Put the lid on and cook on low until the lamb is fork-tender, about 8 hours. Stir in parsley before serving.
Serves 8.
Information
Category

Main Dishes, Lamb

Cuisine

English/Scottish/Irish