 Tonight, make a low-maintenance dinner that you and your family can still get excited about. Here, classic Italian-American meatballs get a modern twist with the help of ingredients such as dark meat turkey, roasted red peppers, and smoky paprika — and the ridiculously convenient slow cooker.
Add this to your favorite pasta for a complete meal. Get your hands on a soon-to-be family favorite when you
.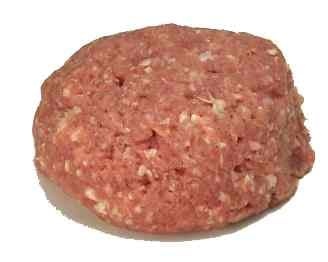 Turkey Meatballs in Tomato Sauce
Ingredients
3 tablespoons extra virgin olive oil
2 onions, finely chopped
2 ribs celery, finely chopped
2 cloves garlic, finely chopped
One 14.5-ounce can diced fire-roasted tomatoes
One 12-ounce jar roasted red peppers, drained
2 tablespoons paprika
Salt and pepper
1/2 cup unseasoned breadcrumbs
1 egg, beaten
1 1/2 pounds ground dark meat turkey
Directions
In a large skillet, heat the olive oil over medium heat. Add the onions, celery and garlic and cook, stirring often, until softened, 7 minutes. Transfer 1 1/3 cups of the onion mixture to a large bowl; let cool. Reserve the skillet.
Using a food processor, puree the tomatoes and roasted peppers. Add the puree to the skillet and bring to a boil over medium heat. Stir in the paprika and season with salt and pepper; transfer to a large slow cooker, cover and set to low temperature.
Whisk the breadcrumbs, egg, 1/2 teaspoon salt and 1/4 teaspoon pepper into the remaining onion mixture. Mix in the turkey. Form 1 1/2-inch meatballs. Add the meatballs to the slow cooker. Cover and cook on low heat for 6 hours.
Serves 6.
Information
Category

Poultry, Main Dishes

Cuisine

North American