S'mores Cake
S'mores Ice Cream Cake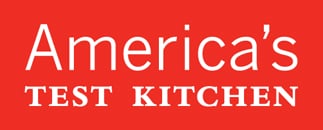 We've got a partnership with the recipe, equipment, and product testing gurus at America's Test Kitchen. They'll be sharing some of their time-tested recipes and technical expertise with us weekly. Ready to take a campfire treat to the next level? Learn the secrets to creating a s'mores-inspired ice cream cake.
No campfire handy? Not to worry. We've translated the summertime thrill of hot, gooey s'mores into a satisfying chocolate ice cream cake—complete with toasted marshmallows.
To translate hot, gooey s'mores into an ice cream cake, we started with a graham cracker crust. A layer of fudge, along with plenty of chocolate ice cream, makes up the chocolate portion. Sweet marshmallow crème forms another layer of the cake, but it wouldn't be s'mores without toasted marshmallows, and a quick turn under the broiler makes this possible. A ring of graham crackers around the outside is the final touch on this playful Summertime dessert.
Keep reading for the s'mores ice cream cake recipe.
More stories from America's Test Kitchen:
Pressed for Success: Our Favorite Electric Waffle Iron
What's the Difference Between a Porterhouse and a T-Bone Steak?
5 Ways to Get Your Meat Ready for Anything
Does Poking Meat During Cooking Cause Moisture Loss?
Ingredients
4 ounces bittersweet chocolate, chopped fine
1/2 cup heavy cream
1/4 cup light corn syrup
8 whole graham crackers, crushed into crumbs (1 cup), plus 8 quartered along dotted seams
4 tablespoons unsalted butter, melted
1 tablespoon sugar
1 cup marshmallow crème
1 1/2 quarts chocolate ice cream, softened
22-26 large marshmallows, halved crosswise
Directions
For the fudge layer: Combine chocolate, cream, and corn syrup in medium bowl and microwave until melted and smooth, about 1 minute, stirring halfway through. Cool to room temperature, about 30 minutes.
For the crust: Adjust oven rack to middle position and heat oven to 325 degrees. Spray 9-inch springform pan with vegetable oil spray and line sides with 2 1/2-inch-wide strip of parchment paper. Combine graham cracker crumbs, butter, and sugar in bowl until mixture resembles wet sand. Using bottom of measuring cup, press crumbs into even layer on prepared pan bottom. Bake until fragrant and beginning to brown, about 12 minutes. Cool completely.
To assemble: Pour cooled chocolate mixture over crust and smooth into even layer; freeze until firm, about 30 minutes. Spread marshmallow crème over fudge in even layer; freeze until firm, about 15 minutes. Spread ice cream evenly over marshmallow layer. Cover with plastic wrap; freeze until very firm, at least 4 hours. Adjust oven rack 6 inches from broiler element and heat broiler. Place cake on baking sheet; discard plastic; and arrange marshmallow halves, cut side down, in snug layer over top. Broil until marshmallows are lightly browned, 30 to 60 seconds, rotating cake halfway through. (Refreeze cake if necessary.) Working quickly, remove pan ring and parchment and place graham cracker quarters vertically along sides of cake. Serve.
Information
Category

Desserts, Cake

Cuisine

North American

Yield

Makes 1 9-inch cake.