Snow Ice Cream and Maple Syrup Snow Candy
Have You Ever Made a Dish With Snow?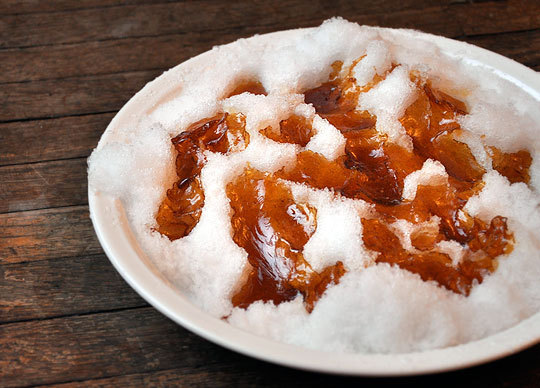 It's snow watch 2011 here in San Francisco, and while it may be barely enough to count, it's still pretty exciting for us Bay Area residents. I've always been fascinated by snow-based dishes like snow ice cream and maple syrup snow candy, but I've never made them. For those of you who live in chilly climates, have you ever made something tasty with snow? What was it? And if you are lucky enough to have loads of powdery white fluff, I found a a recipe for snow-made maple syrup taffy on The Kitchn!