Sour Punch Punchies Review
New Candy Alert! Sour Punch Punchies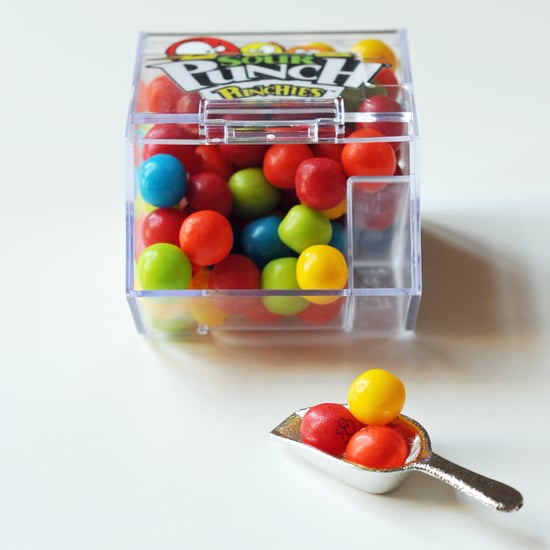 If you've ever yearned for a gummy candy/jelly bean hybrid (and even if you haven't), the latest offering from Sour Punch, Sour Punch Punchies, may just be the ticket. These sour sweets have a thick, jelly bean-like shell with a center that's slightly firmer than the average gummy candy (similar to the texture of Sour Punch Straws and the rest of the line), making for a poppable candy fix unlike anything we'd previously sampled.
Find out if this hybridized candy is simply unique, or worth a taste.
Sweet, tart, and vibrantly flavored — though a few tasters wished they were a touch tangier — the latest addition to the Sour Punch family impressed nearly everyone who popped a few of the brightly hued candies in their mouth. What's more, each pack boasts five flavors: strawberry, green apple (a crowd favorite), blue raspberry, tangerine, and lemon, providing ample variety. One smitten sampler was even compelled to quote Forrest Gump, saying that she "could eat about a million and a half of these," a statement we wholeheartedly agree with.