South African Food
Rainbow Cuisine: A South African Primer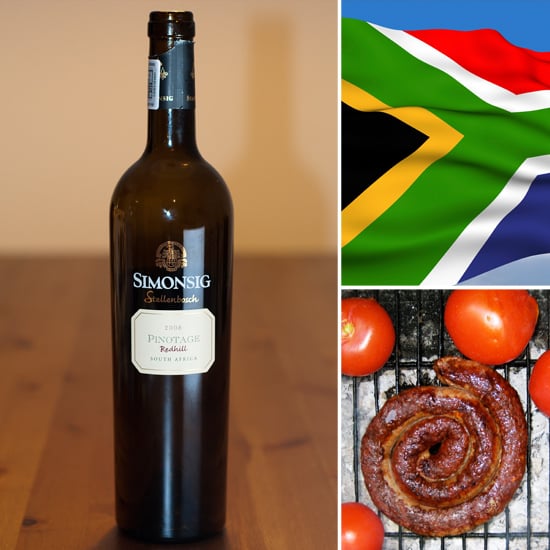 The cuisine that hails from South Africa is just as complex and multicultural as the country itself. Known as "rainbow cuisine," indigenous cookery and food from the many settlers in the country make up the broad spectrum of South African dishes. There are influences from as far as Malaysia to the Netherlands, and all come together to form a rich cuisine that is deeply loved. Generally speaking, the cuisine is heavy in meat, spices, and cooked vegetables. Find out some of the most notable and delicious South African foods — from a distinctive spiral sausage called boerewors to dried biscuits, known as rusks, that are dunked in coffee or tea — when you keep reading.
Biltong: a dried, spiced meat, similar to jerky. It can be made from beef or game.
Malva Pudding: a sweet pudding of Afrikaner origin. It's made with apricot jam, has a spongelike texture, and is a favorite of many South Africans.
Boerewors: a handmade farm sausage that's wrapped into a spiral and cooked on the grill. It's a staple in braais or South African barbecues.
Bobotie: a dish popular with the Cape Malay community that features spiced minced meat with an egg-based topping.
Potjiekos: a meat and vegetable stew from the Netherlands that is typically prepared outdoors, often at social events known as potjies.
Rusks: dried biscuits that are typically eaten after being dunked in coffee or rooibos tea. The most popular brand of rusks in South Africa is easily Ouma.
Pinotage Wine: A red wine varietal that is South Africa's signature variety. It typically has deep smoky and earthy flavors with hints of fruit.
Have you ever tried any South African food?
Source: Flickr User Michal Osmenda, Thinkstock, Flickr User AndyRobertsPhotos