Southside Recipe
Get to Know the Southside, a Prohibition-Era Cocktail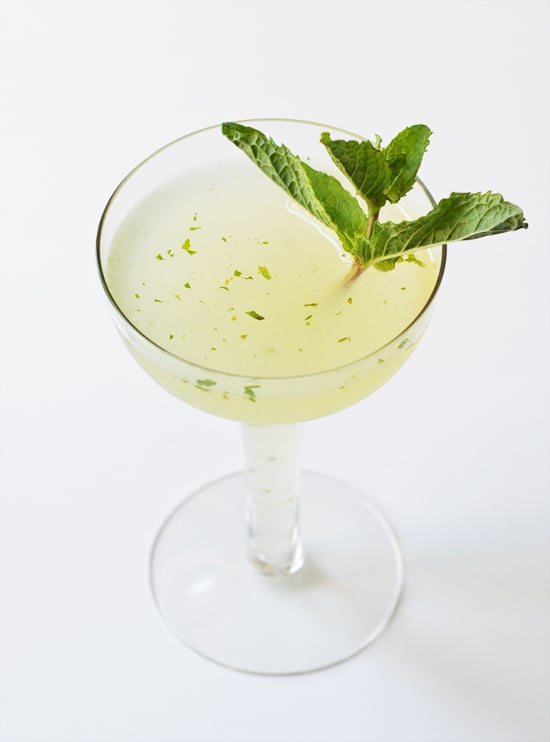 Many people have an aversion to gin; it's a travesty, because gin is an incredibly nuanced and versatile spirit. Erick Castro, owner of San Diego's Polite Provisions and former West Coast ambassador for Beefeater and Plymouth gins, agrees: "The reason people don't like gin is because the most common gin drinks — the martini and the gin and tonic — don't appeal to everyone."
Castro wants to start a gin revolution with this amazing-tasting cocktail, the Southside. This classic concoction is a straightforward mixture of gin, lemon juice, simple syrup, and mint, and he believes it has the power to change the way gin is seen — much in the way the mojito changed people's perspective of rum. After sipping this refreshing, light beverage, I'm getting behind Castro's cause. To do so too, give the drink a try.
Photos: Nicole Perry
Ingredients
8 mint leaves, plus a sprig for garnish
3/4 ounce simple syrup
2 ounces gin
1 ounce freshly squeezed lemon juice
Directions
Place the mint leaves and simple syrup in a cocktail shaker. Muddle well.
Add the gin and lemon juice and top with ice. Shake vigorously for 30 seconds.
Strain into a chilled cocktail glass, garnish with a sprig of mint, and enjoy.
Makes 1 drink.
Information
Category

Drinks, Cocktails

Cuisine

North American