Spanish Cuisine Basics
Fresh Flavor: A Spanish Food Primer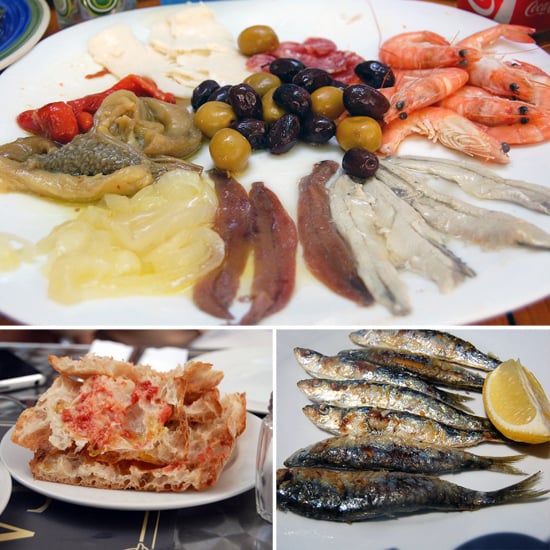 I constantly crave the flavors of Spain. Though Spanish cuisine varies tremendously across the different regions, they all have one thing in common: the use of fresh, local flavors. Spanish cuisine is heavily influenced by its climate and geography.
The first thing that comes to mind when thinking of the best way to describe Spanish food is the generous use of olive oil and garlic in dishes. Spain is the number one producer of olive oil, so it seems fitting that this ingredient brings together so many delicious elements. Spain has direct and abundant access to some of the best seafood in the world, and the cuisine offers everything from octopus to razor clams. Meat is also an important part of the Spanish diet and culture, specifically cured pork like jamón serrano and beef (eaten more rarely). Wine is a regular part of mealtime, similar to other Mediterranean countries. Fresh ingredients are of the utmost importance in Spanish cuisine, and because of this, dishes tend to be on the healthier side.

In Spain, dinner is typically eaten late at night (beginning around 10 p.m., but some even sit down to eat as late as midnight), which explains why tapas are a very significant part of Spanish culture. Tapas are small little meals, usually packed full of flavor, meant to be enjoyed while slowly sipping wine and conversing with friends. The cultural phenomenon of tapas is an important reminder to slow down and savor all of the flavors of life.
As I mentioned before, regionality is hugely important when it comes to Spanish cuisine. Typical meals in Galicia are vastly different from those in the Basque region or Andalusia. Still, there are a few common dishes and terms you should know about. Keep reading to learn more!
A few basic Spanish dishes and ingredients:
Paella: a Valencian rice dish that often incorporates vegetables, meat, and seafood
Tortilla Española (Spanish omelet): a thick potato and egg omelet
Gazpacho: a chilled tomato and vegetable soup from Andalusia
Sofrito: a base for many Spanish dishes that typically consists of cooking garlic, onions, and tomatoes together (some variations include green pepper and pimentón)
Pimentón (Spanish paprika): paprika from Spain that comes in either a smoked or nonsmoked version
Pan con tomate: a Catalonian tapa consisting of crusty bread, rubbed with garlic and ripe tomatoes, and drizzled with olive oil
Rioja wine: internationally renowned wine from the Rioja region of Spain
Saffron: a spice derived from the flower Crocus sativus that adds a vivid color and flavor to dishes
Jamón Serrano: dry-cured Spanish ham, typically served in thin slices
Do you ever cook Spanish food at home?