Sparkling Strawberry Cocktail Recipe
Happy Hour: Sparkling Strawberry Cocktail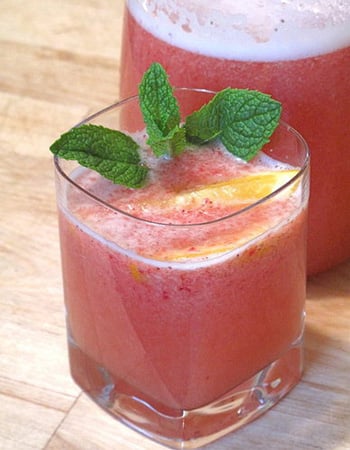 I like to think that there's no such thing as too many berries, but the other day I found myself with a surplus of strawberries. So what was a girl to do? Why, make a spiked sparkling strawberry punch out of them, of course!
This punch is brilliant, because it calls for items — orange juice, Prosecco, berries — that someone like myself often has on hand anyway. And because it makes a lot, it'd be grand at just about any group occasion.
Can't you envision it looking so elegant in a giant punch bowl at a springtime graduation party or bridal shower? For the easy, crowd-pleasing recipe, read more.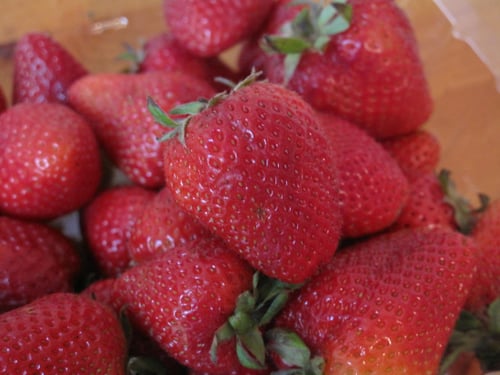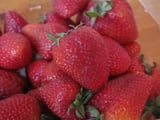 Ingredients
1 750-ml bottle of Prosecco or other sparkling wine
2 cups strawberries, hulled
2 tablespoons water
1/4 cup orange juice
1 small orange, sliced into rounds, for garnish
Mint sprigs, for garnish
Directions
In a blender, purée strawberries and 2 tablespoons water until smooth.
In a pitcher or punch bowl, combine strawberry purée with orange juice and sparkling wine.
Garnish with orange slices and mint.
Serves 8.
Information
Category

Drinks, Cocktails
Do you have any beverages that are worth raising a glass to? Be sure to share your drink recipes and favorite cocktail sightings with us in the YumSugar Community!