Spicy Cabbage, Mango, and Papaya Slaw Recipe
Taste the Rainbow With Spicy Mango, Papaya, and Cabbage Slaw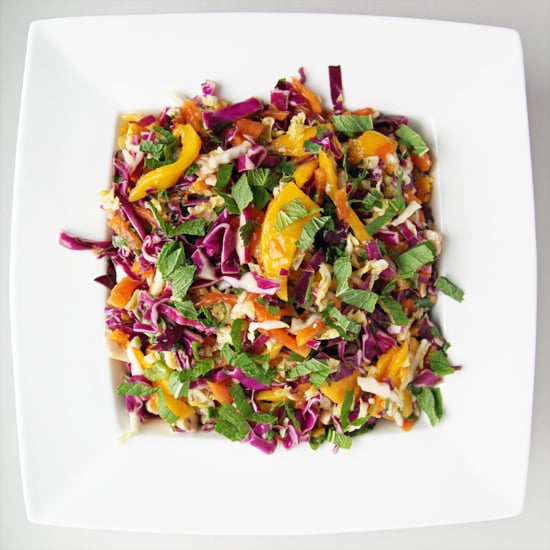 Drowning in the brown-bag lunch doldrums? Fret not! We've got a ribboned slaw sure to add some spunk to your weekly lunchbox rotation. So, before you resort to so-so (and pricey) takeout or a disappointing frozen meal, hear us out.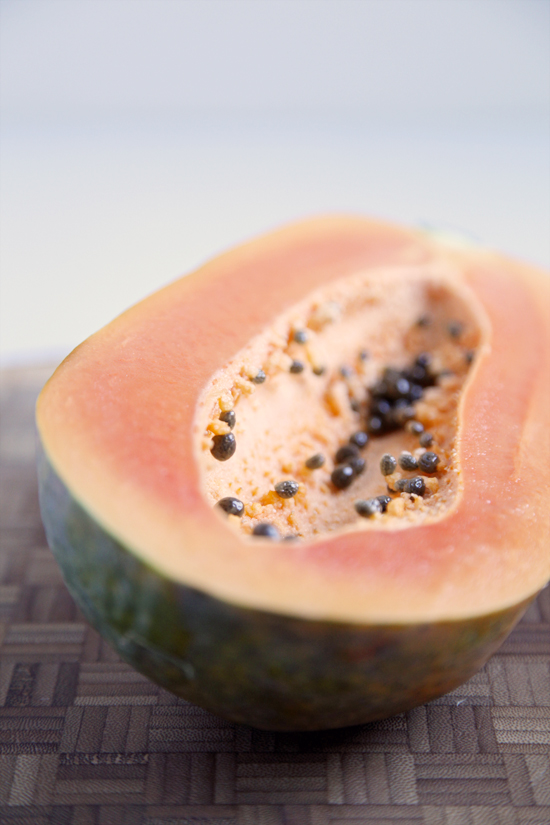 Sturdy ribbons of cabbage and thin slices of juicy mango and papaya are sturdy enough to hold up for a few days dressed in the fridge, without disintegrating into a gloppy wilted mess, making this salad a great make-ahead candidate. Practicality aside (and let's be real, we're here for the flavor), this salad is first and foremost a kick in the mouth, thanks to its tantalizing balance of spicy, sweet, salty, and sour flavors that remind us of a certain favorite cuisine.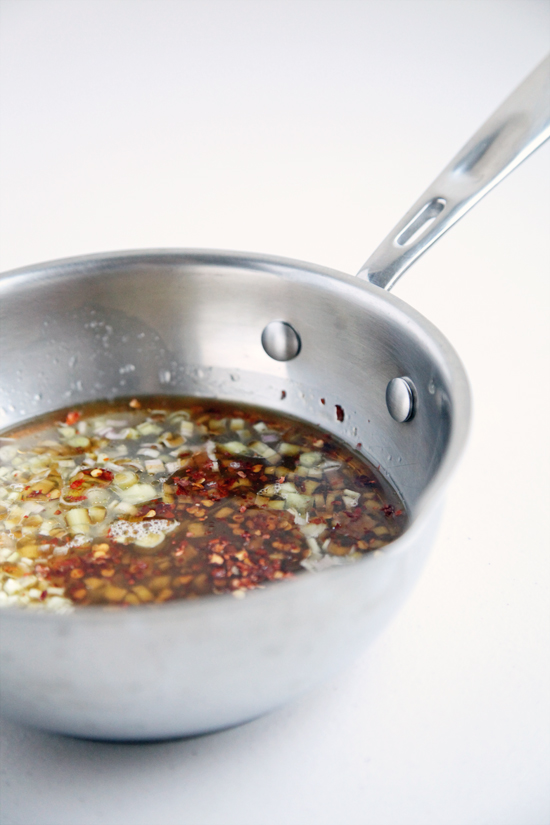 Make like us and toss together a big batch at the start of the week. As the week flies by (or drones on) the flavors will only marry further. It's like a gift for your mouth that keeps on giving.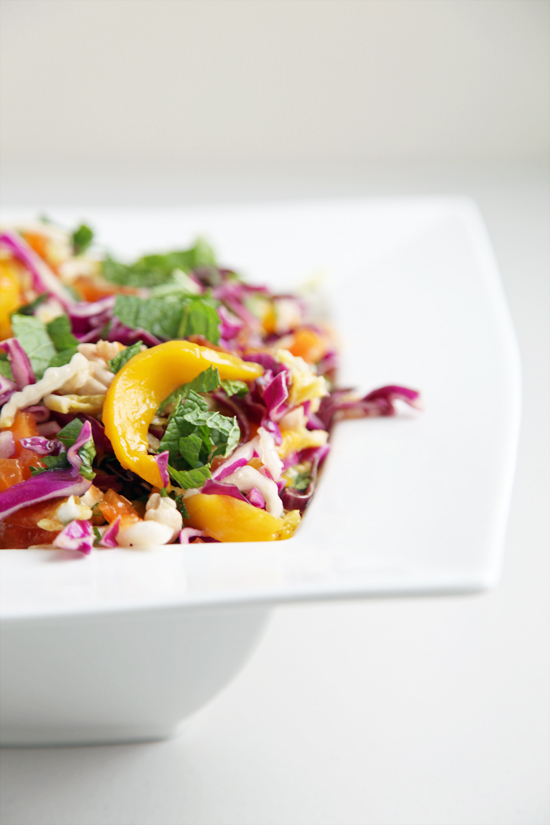 Ingredients
For Dressing:
6-1/2 tablespoons lime juice
1 lemongrass stalk, minced
3 tablespoons maple syrup
2 tablespoons toasted sesame oil
1 tablespoon soy sauce
1/2 teaspoon red chile flakes
4 tablespoons neutral oil, such as canola or grapeseed oil
For Salad:
7 inner leaves of savoy cabbage (6 ounces), finely shredded
1/2 a red cabbage (10 ounces), finely shredded
1 mango, peeled and cut into thin strips
1/2 a papaya, peeled and cut into thin strips
1 serrano pepper, finely sliced
1-1/4 cups roasted and salted cashews, roughly chopped
1/4 cup mint, cut into a chiffonade
1-1/2 cups cilantro, roughly chopped
Directions
For the dressing:
Combine the lime juice, minced lemongrass, maple syrup, sesame oil, soy sauce, and red chile flakes in a small saucepan, and reduce over medium-high heat until thick and syrupy. Set aside, and allow to cool.
Once cooled, strain through a fine-mesh sieve, pushing on the solids with a spoon to ensure the maximum yield. Discard solids, and add the neutral oil, whisking to combine.
For the salad:
Toss together the cabbages, mango, papaya, serrano pepper, cashews, herbs, and dressing in a large salad bowl.
Add additional salt to taste, and serve.
Serves 6.
Notes:
For a milder slaw, remove the seeds from the serrano pepper before slicing.
While we're partial to cashews, roasted and salted peanuts or macadamia nuts are a good alternative, or even candied/spiced nuts.
Information
Category

Vegetables, Salads, Main Dishes

Cuisine

North American