Spicy Miso Kale Chips Recipe
Spice Up Your Snack Routine With Spicy Miso Kale Chips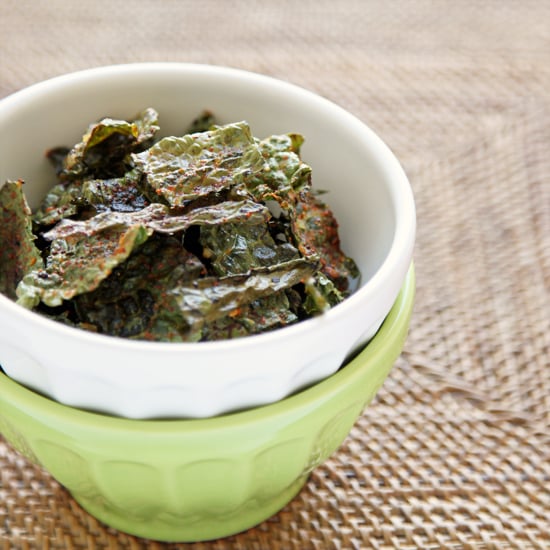 I'm about to out myself in a big way: until relatively recently, I found cooked kale's cruciferous twang a bit off-putting, unpalatable even. Despite the overarching food-world wisdom praising its greatness (what other vegetable has a news-worthy slogan?), somehow, I just couldn't get into the leafy green. That is, until kale met miso.
Both kale and miso bring potent flavors to the table, yet when paired together, something magical happens, and I can't help but snap up these crispy snacks with near maniacal intensity. And while kale and miso on their own are quite the treat, I like to gild the lily with a generous dusting of tingly and fragrant shichimi togarashi. This spice blend is technically optional, and could be replaced with red chili flakes or the like in a pinch, for such a minor investment (I found mine in the Asian section of my local supermarket for less than $2, it's also available online) it provides a big payoff.
For those curious: shichimi means "seven spice," and is generally composed of a blend of ground chili pepper, Sichuan pepper, orange peel, black-and-white sesame seeds, nori, ginger, and hemp seed, all of which meld together into a super-spice far greater than the sum of their parts.
What are you waiting for? Spice up your snacking repertoire with these addictive (and guilt-free) crisps, so good they'll convert all but the most ardent of kale-haters.
Ingredients
1 large bunch Lacinato kale, stemmed and torn into bite-size pieces
2 teaspoons neutral oil, such as canola or grapeseed
2 teaspoons unseasoned rice wine vinegar
2 teaspoons shiro (white) miso
Shichimi togarashi, to taste (optional)
Directions
Preheat the oven to 350ºF. Line a baking sheet with parchment paper or a nonstick baking mat.
Whisk together the oil, rice wine vinegar, and miso in a large mixing bowl. Add the kale, and toss to coat. Spread the kale out on the prepped baking sheet in a single layer; depending on the size of your bunch of kale, you may need to use a second baking sheet.
Bake 8-12 minutes, or until kale is crispy and just beginning to brown. Sprinkle with shichimi togarashi, to taste.
Information
Category

Snacks, Vegetables

Cuisine

North American

Yield

4-6 servings