Spicy Tofu and Broccoli Stir-Fry
Heat Things Up This Valentine's Day With a Sriracha Stir-Fry
The following post was written by Craig Chapman, a member of POPSUGAR Select Food who explores cherished, traditional family dishes that can be found on Real Food Real Kitchens.
Many foods are thought to increase your libido: oysters, avocados, strawberries, figs, and chocolate, just to name a few. But we think the real way to go this Valentine's Day is to spice it up, literally! If you're looking to heat things up this V-Day between you and your special someone, try this fiery sriracha-based dish. The heat will last for hours.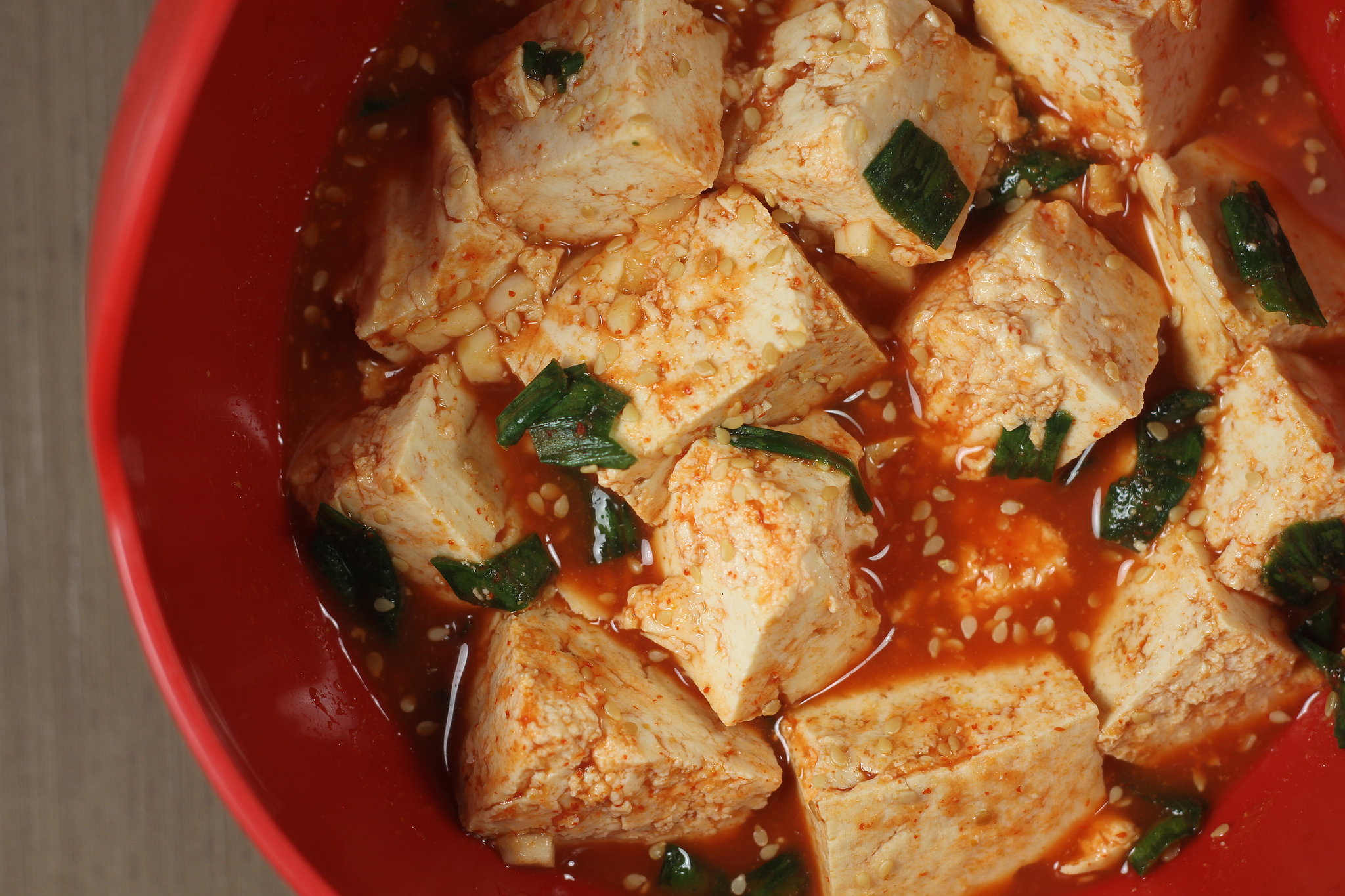 Stir-Fried Sriracha Tofu and Broccoli
Ingredients
16 ounces firm tofu, drained and cut into small cubes
3/4 cup sriracha (we used CHA! by Texas Pete)
3 scallions, chopped (more or less depending on your taste)
2 tablespoons soy sauce
1 tablespoon roasted sesame seeds
1/2 cup water
2 tablespoons olive oil
1/2 white onion, sliced
12 ounces broccoli, steamed
Optional ingredients
1 to 3 cloves of garlic, chopped (being Valentines Day, you might want to go light on the garlic)
Cooked basmati rice, or with any kind of rice you'd like
Directions
In a medium bowl, combine tofu, sriracha, scallions, soy sauce, sesame seeds, and garlic, if using. Mix together until well-coated. Add water and mix again. Cover and refrigerate for at least 4 hours, preferably overnight to marinate.
Once your tofu has marinated, heat a large frying pan on medium-high heat. Add olive oil then add onion. Cook onion until semi-translucent. Strain tofu, reserving sriracha sauce, and cook for about 10 minutes, or until water cooks out of tofu and begins to fry. Transfer tofu and onion to a serving dish and add sriracha sauce to the pan, heating it until it begins to simmer.
Serve the tofu in a bowl over rice, if using. Add the steamed broccoli and then spoon the heated sauce over the top.