Spinach Pesto
Presto Spinach Pesto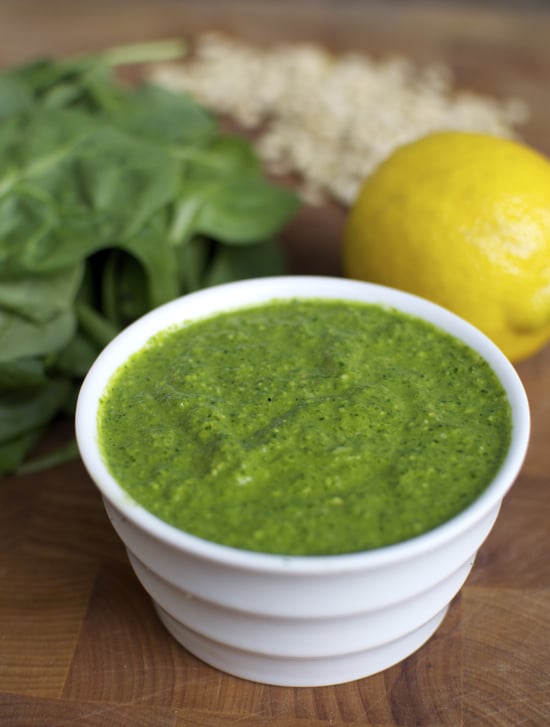 Everyone's enjoyed a pesto made with basil, but there's no reason to limit your knowledge of the condiment: you actually can make it with a variety of greens like spinach, arugula, and mint or other herbs such as cilantro or parsley. One of my favorites is spinach pesto; it works great on pasta, pizza, and as a spread for sandwiches.
The ingredients are simple: spinach, roasted pine nuts (although other nuts will work), and a little bit of grated Parmesan. The key here, though, is a really great olive oil; I use Sciabica's Mission Spring Harvest for its light, slightly buttery flavor. First, add all of the solid ingredients to a food processor on low, then slowly drizzle in the olive oil.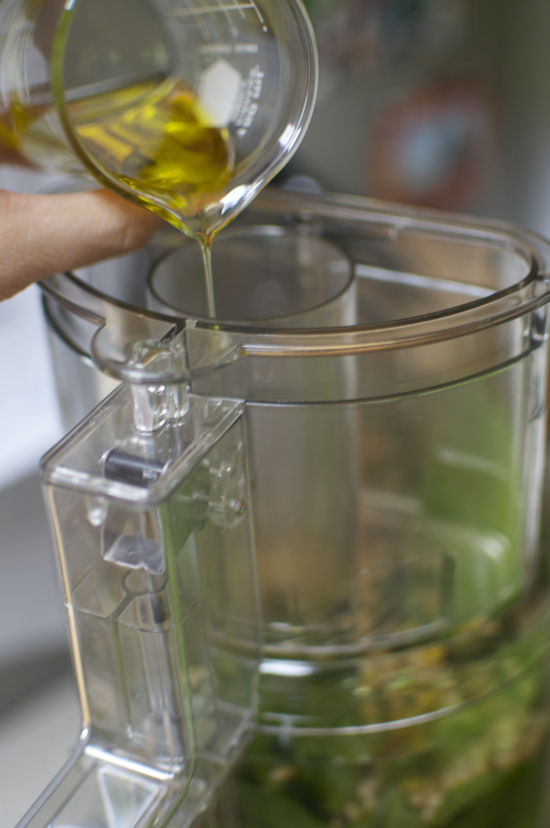 Keep your pesto in the fridge and use it over the next couple weeks in a wide range of delicious pesto recipes (if you won't be using all of the pesto, just place it in a jar and cover the top in olive oil to avoid oxidation). Still worried you won't use it all? Freeze it in an ice-cube tray for even smaller easy-to-use servings. Don't just limit your pesto to basil and keep reading for this incredibly easy recipe.
Spinach Pesto
From Lauren Hendrickson, YumSugar
Ingredients
2 1/2 cups lightly packed baby spinach leaves
1/3 cup pine nuts, toasted
3 tablespoons fresh lemon juice
2 teaspoons grated lemon peel
1/4 cup olive oil
Salt and freshly ground black pepper
1/4 cup freshly grated Parmesan
Directions
In a food processor, combine the spinach, pine nuts, lemon juice, and lemon peel. Lightly pulse until well mixed.
With the machine running on low, slowly add the olive oil until the mixture is creamy.
Gently stir the Parmesan into the mixture, and season with salt and pepper. Mix well.
Makes about 2 cups.
Information
Category

Other, Condiments/Sauces

Cuisine

North American