Spring Peas and Sausage Recipe
A Simple, Crowd-Pleasing Spring Dish
The following post was written by Valerie Rice who blogs about fresh, simple recipes at Eat Drink Garden With Valerie and is part of POPSUGAR Select Food.
This is an easy, tasty Spring meal for entertaining, and it showcases the first sugar snap peas of the season.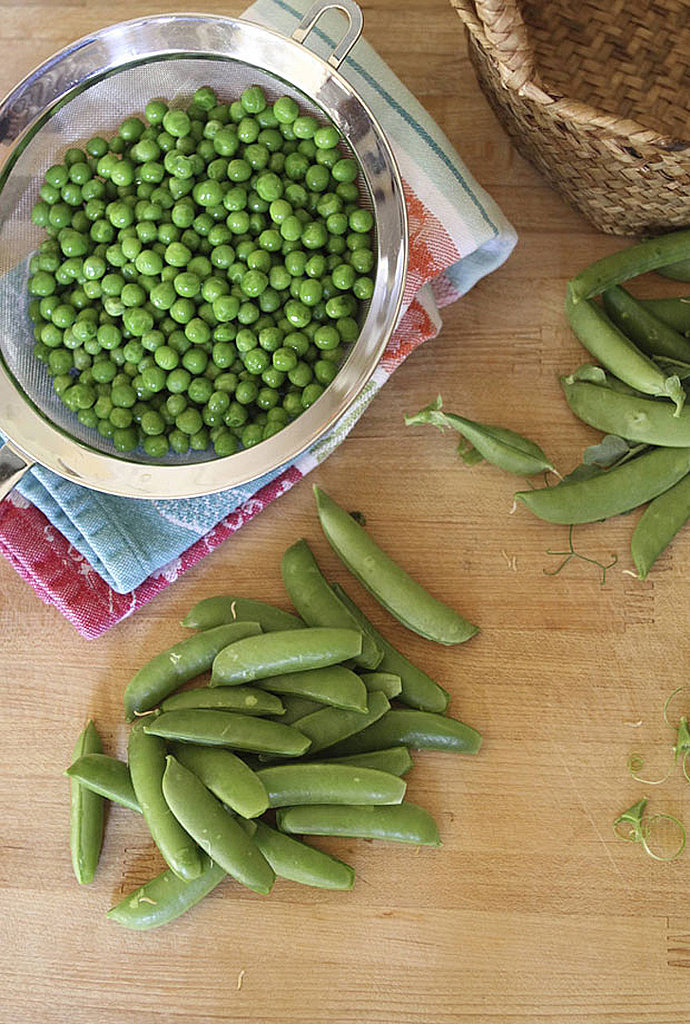 Sugar snap peas have a wonderful, crisp sweetness. I like to mix them up with frozen peas, which are great, because they're picked at the perfect ripeness, so they don't have the chance to get too starchy.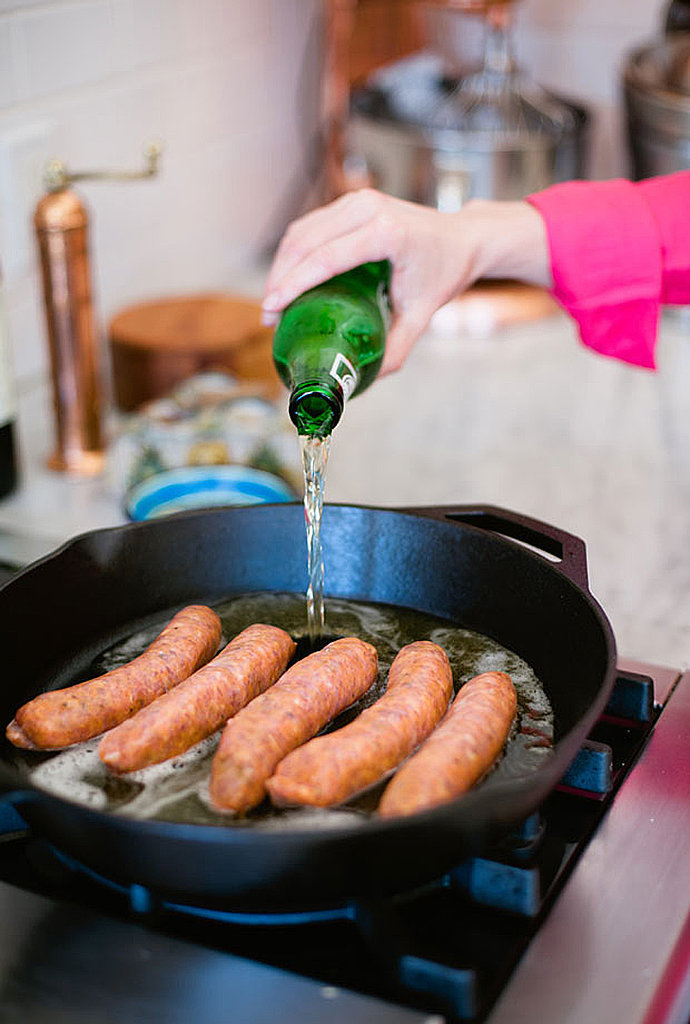 The mix of peas along with pine nuts and sausage is a satisfying, delicious combination.
Spring Peas and Sausage
Ingredients:
1 pound sweet Italian sausage
1 bottle of beer
2 tablespoons butter
2 cups frozen peas, thawed
2 cups garden or farmers market fresh sugar snap peas, sliced in half
3/4 cup pine nuts, toasted
Grainy Dijon mustard, for serving
Directions
Prick sausages twice with paring knife, place in a medium sauté pan and pour in bottle of beer. Bring to boil over medium high-heat, then reduce to strong simmer. Cook until liquid has evaporated, about 20 minutes, turning sausages halfway through. If the pan starts to brown, just add a little water. Once fully cooked, cut sausages in half on the bias.
In a separate pan, melt butter over medium heat; once the butter sizzles, add sugar snap peas and sauté for two minutes. Mix in the peas and pine nuts, sautéing for another minute or so until it is warmed through.
Divide peas and pine nuts onto each plate and serve with a sausage link. Serve with individual ramekins of grainy mustard. Alternatively, serve it family style. Bring the peas, pine nuts, and sausages in one bowl to the table.
Yield: 6-8 servings