Sprinkles Cupcakes [1] is famous for its cupcake ATM in LA, but the cupcakery recently brought the concept to New York City and Las Vegas. Like any ATM, it's open 24/7, meaning you don't even need to wait during store hours for a cupcake. How does it work? Let these Instagrams and photos be your guide.
Source: Getty / Andrew Burton [2]
780 Lexington Avenue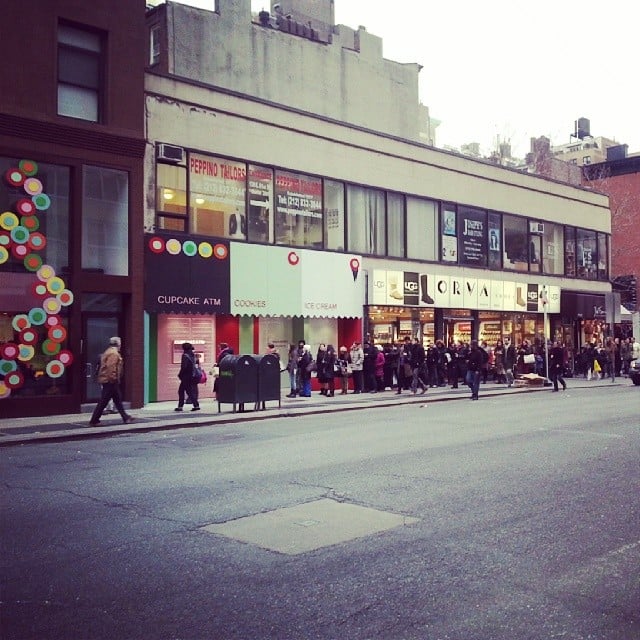 Sprinkles officially opened its New York location this week, and the line competes with Dominique Ansel's!
Source: Instagram user ronaldhpark [3]
Cupcake ATM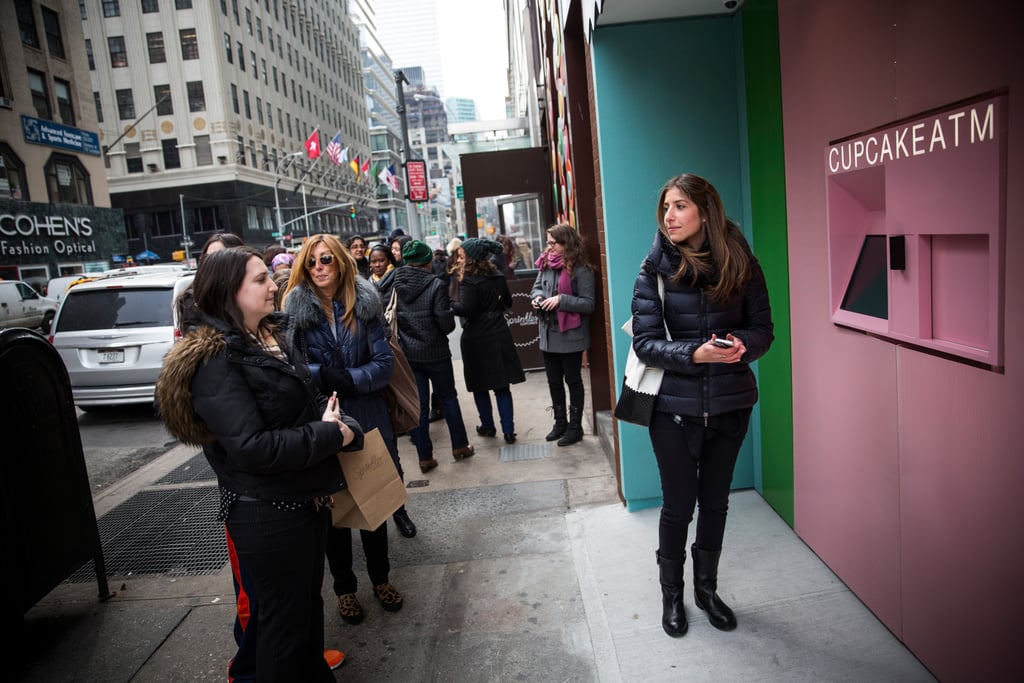 Sprinkles set up a cupcake, cookie, and ice cream shop, but the main attraction is the Cupcake ATM, of course.
Cupcake Window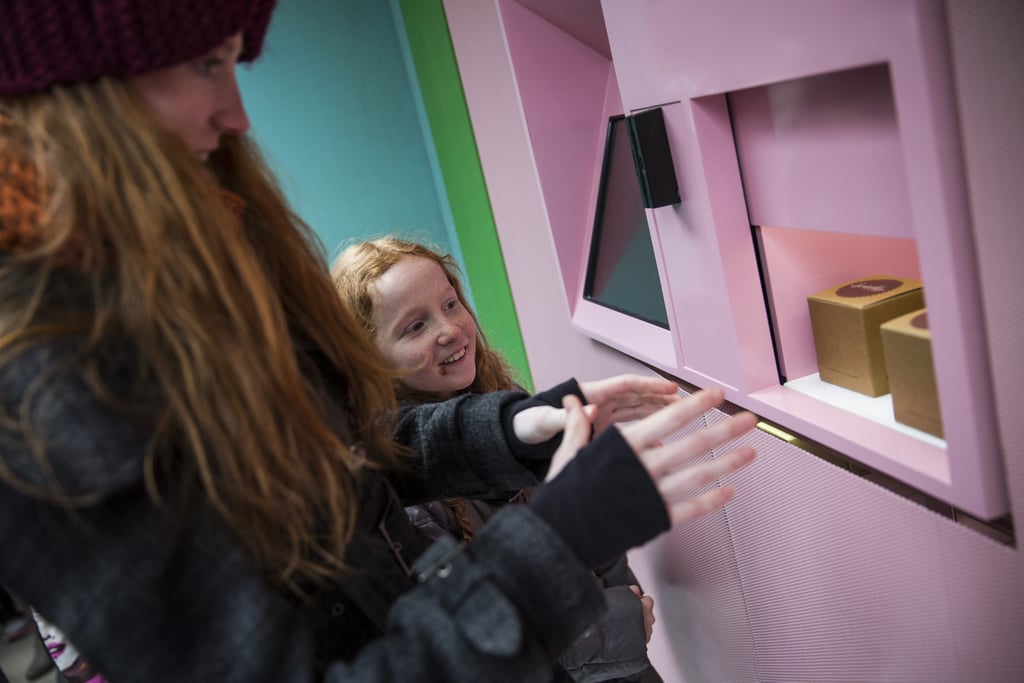 How it works: Customers use the touch screen to choose the cupcake of their choice, swipe a card to pay, and then watch as the cupcake makes its way down a conveyer belt and onto the platform. A panel then opens to reveal the boxes.
Instagram That Ish!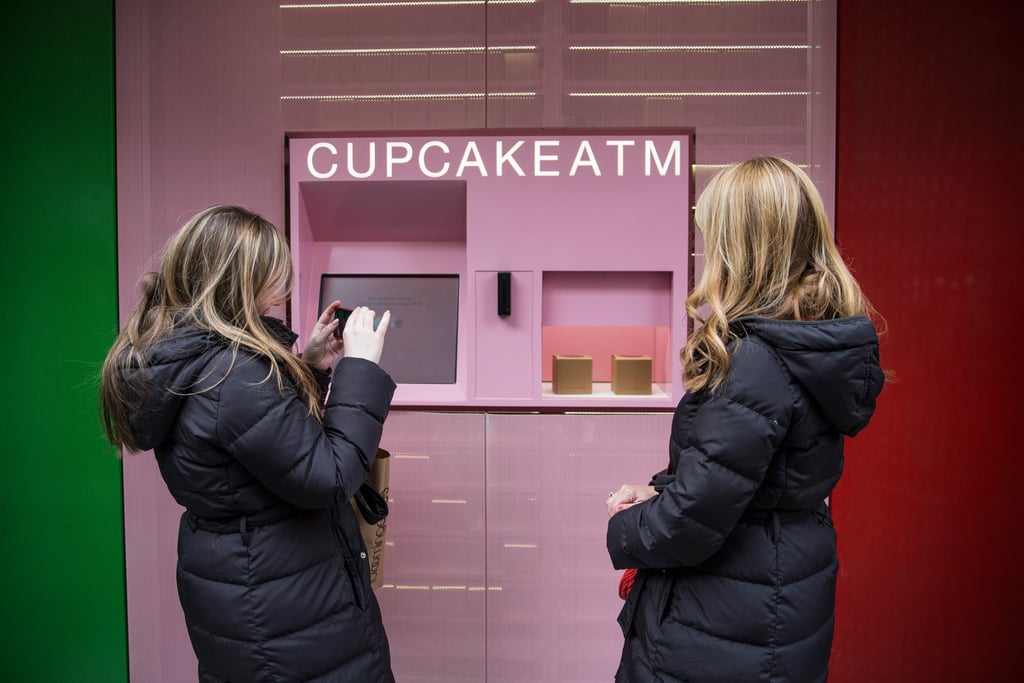 Everyone has to make sure they've shared their Sprinkles moment on social.
Pretty Boxes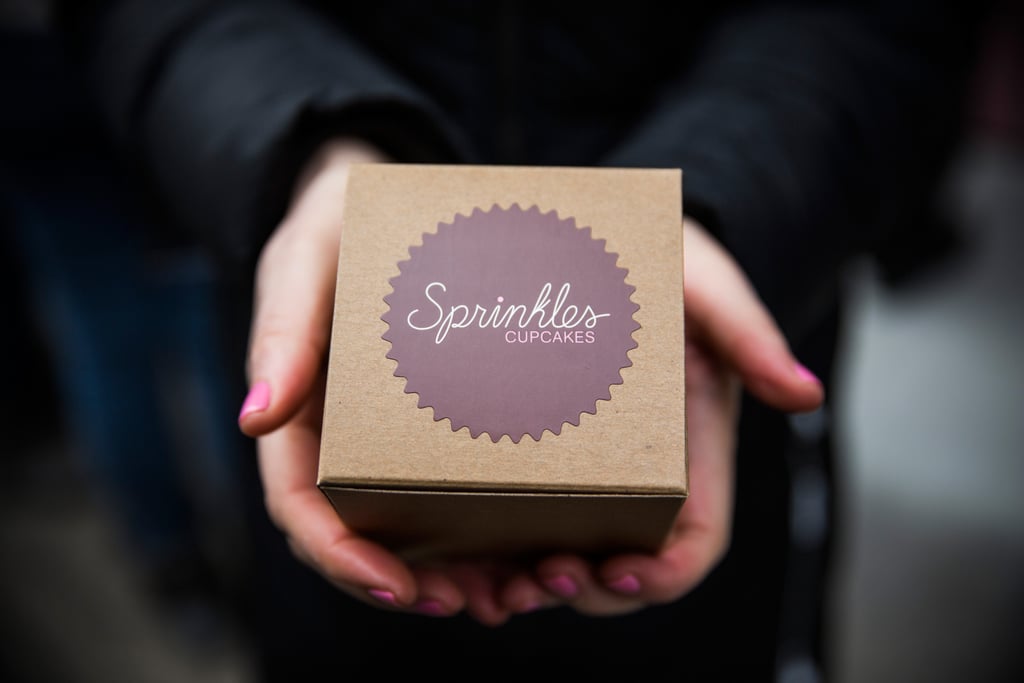 Each cupcake comes in a signature Sprinkles box.
The Big Reveal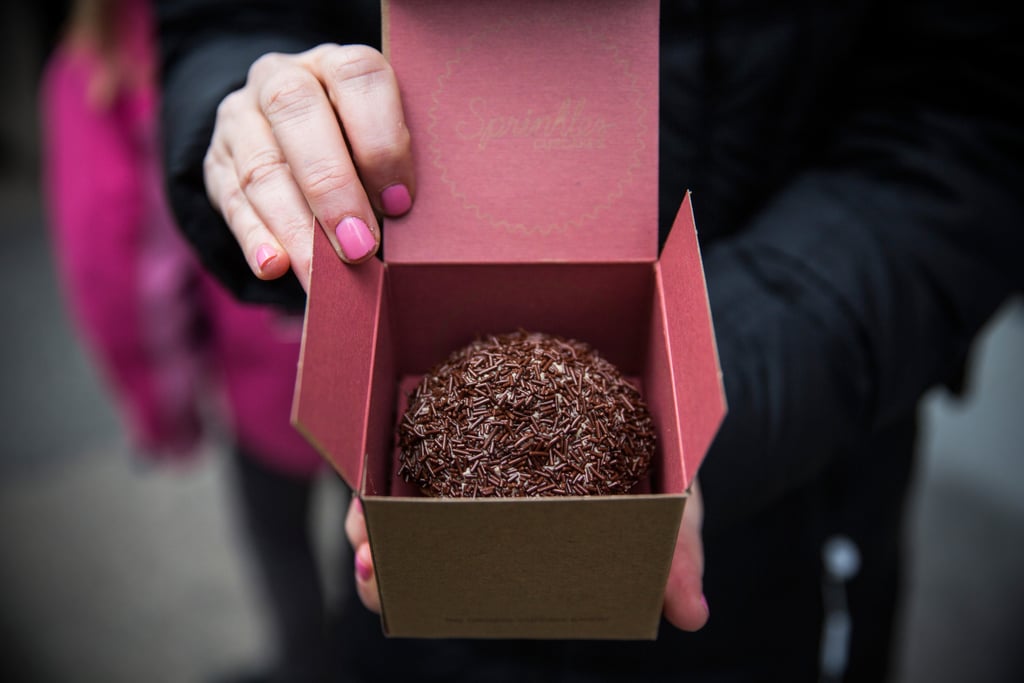 Those high-res sprinkles are so close, we can almost taste them!
The Linq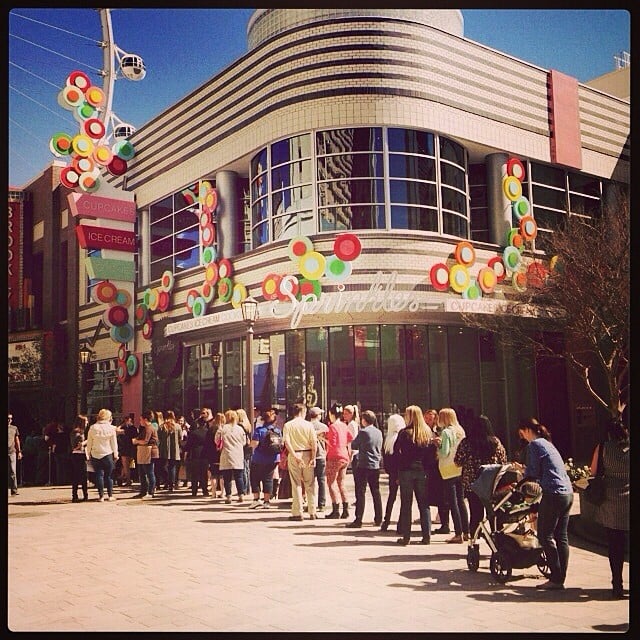 Sprinkles opened up its Las Vegas Linq location earlier this week, and the crowds have swarmed the area, too.
Source: Instagram user sprinklescupcakes [4]
Famous Dots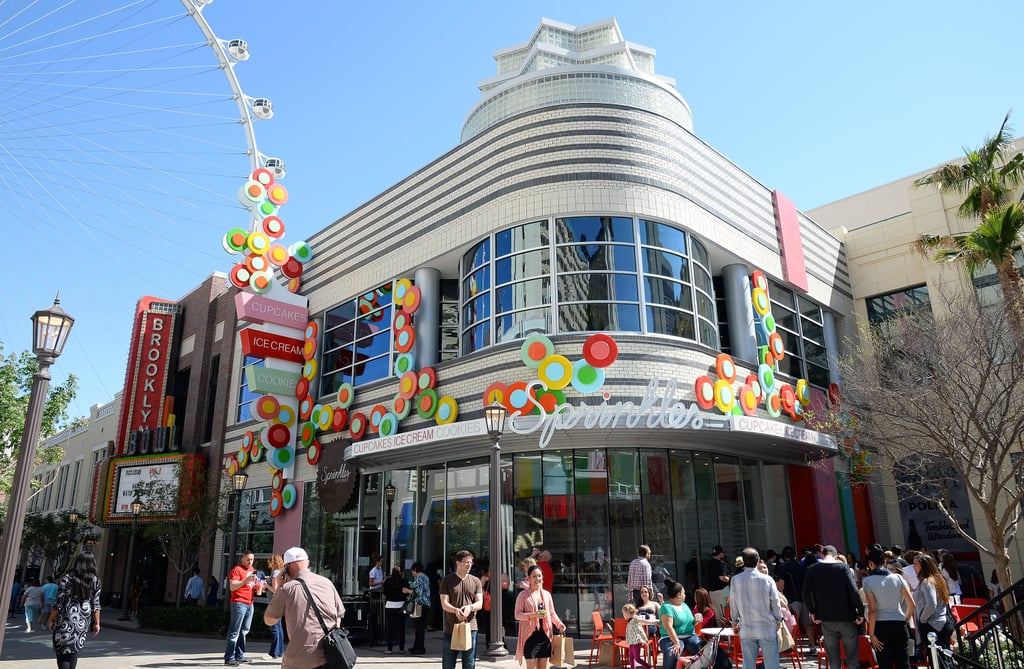 Those decorative dots sure do make a cupcake fan hungry.
First Cupcake Dispensed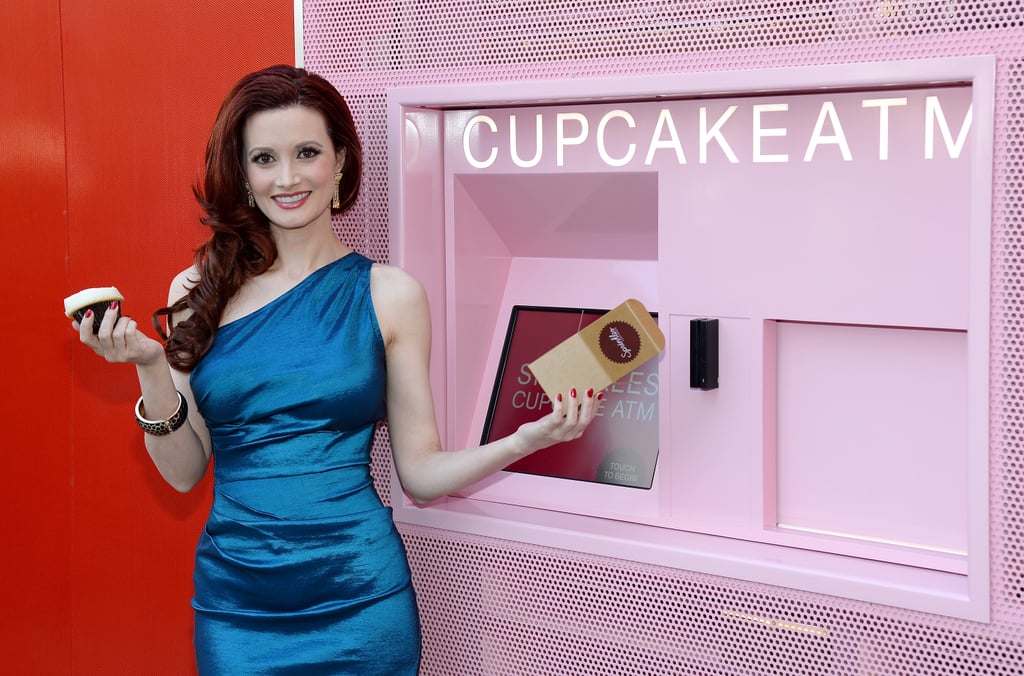 Famous showgirl Holly Madison dispensed the first cupcake from the Vegas ATM.
Beware of the Glitches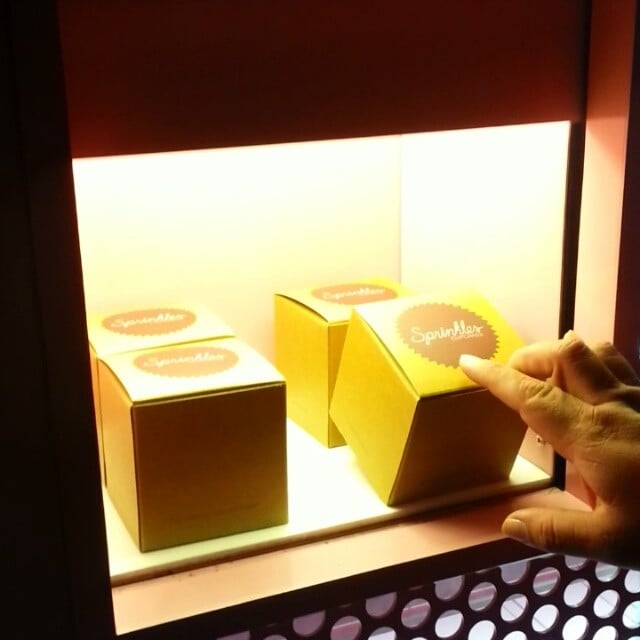 Just be sure to quickly remove your cupcakes, else the window may close on your fingers! And whatever you do, don't pull a Honey Boo Boo stunt [5]. Your head does not belong in or around the cupcake dispensary window.
Source: Instagram user likeasponge [6]