St. Patrick's Day Menu
Make the Irish Holy Trinity (Booze, Beef, and Potatoes) For St. Patrick's Day!
Think Irish food is all meat, booze, and potatoes? At least in America, we consider those three items to make up the Irish Holy Trinity. Here's a menu for St. Patrick's Day that includes all the classics — and a few jazzed-up variations.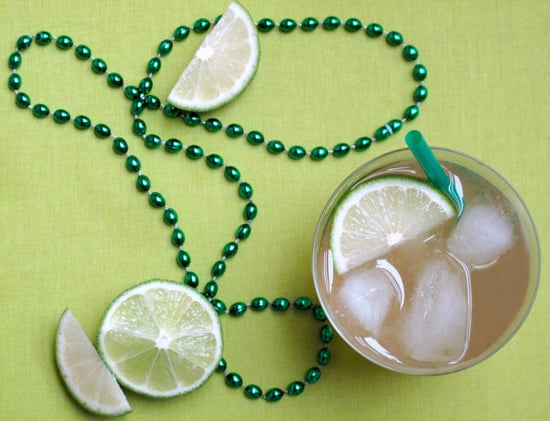 Irish Buck
If stouts and green beer don't appeal to you, drink an Irish buck cocktail, made up of Irish whiskey, ginger ale, and lime juice.
Irish Onion Soup
Those who enjoy warming up to a French onion soup should try an Irish variation of onion soup that uses Irish cheddar and Irish stout to give it the regional twist.
Colcannon
If you've never heard of colcannon, it's basically kale with mashed potatoes. This particular recipe is loaded with crispy pancetta, which makes this taste like a stuffed baked potato.
Keep reading for the rest of the menu.
Corned Beef and Cabbage
Slow-cooked corned beef and cabbage is the ultimate American way to celebrate the Irish holiday.
Irish Cream
Basically homemade Baileys, this Irish cream is like drinking a whiskey milkshake.
Chocolate Stout Cupcakes With Whiskey Ganache Filling and Irish Cream Frosting
Once you've made the Irish cream, use it in these boozy Irish cupcakes, which call for stout, whiskey, and Irish cream.