Stacking Measuring Cups
Trendspotting: Kitchen Utensils That Stack Up!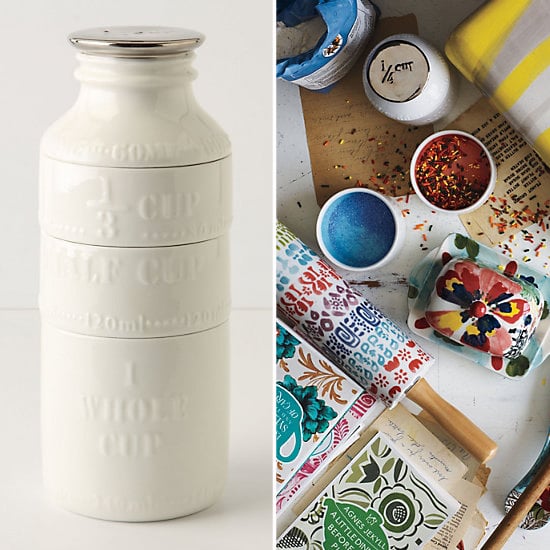 It's time to get stacking in the kitchen: everything from mugs, measuring cups, and even bowls is moving on up. These tall measures are not only practical, especially in small kitchen spaces, but they're also often stylish and unique. Aside from being fully functional, many of these kitchen gadgets are modeled after fun designs such as fruit, vintage milk bottles, or even matryoshka dolls.
Although this trend is making a comeback in stores such as Anthropologie, Urban Outfitters, and even Target, stackables were popular in the 1960s and 1970s, mostly featuring bright colors (and yes, a little flower power). Whether you are measuring, pouring, or displaying, these stackable sets are perfect for both quirky and classic kitchens. How's that for a good measure?