Starbucks Bottled Pumpkin Spice Lattes
Starbucks Makes It Even More Convenient to Enjoy Pumpkin Spice Frappuccinos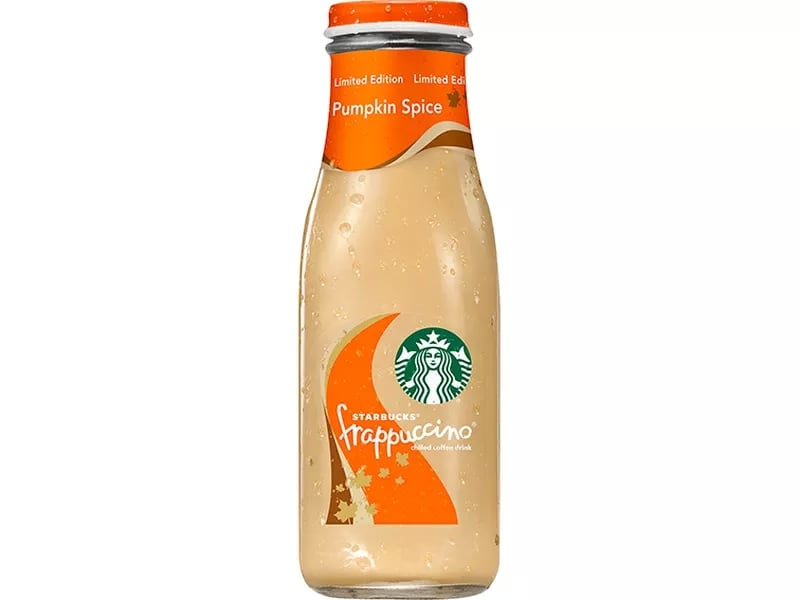 Last year, Starbucks released bottled Pumpkin Spice Frappuccinos to Costco members only (sold by the case), but this Fall, you can expect to find individual bottles at a grocery store near you. Starbucks told Eater that fans can expect them in early September for under $3 a bottle. The coffee company will also rerelease pumpkin spice Via packets, iced espresso, and — new to this year — Keurig K-Cups. No word yet on when the PSL will return to Starbucks stores. Last year, it was Sept. 8, but with McDonald's and Peet's releasing them on Aug. 31, here's hoping Starbucks beats them to it!
What form of PSL are you most excited to drink this Fall?
The Via instant latte packet.