Starbucks Discoveries Iced Coffee Review
Taste Test: Starbucks Discoveries Iced Café Favorites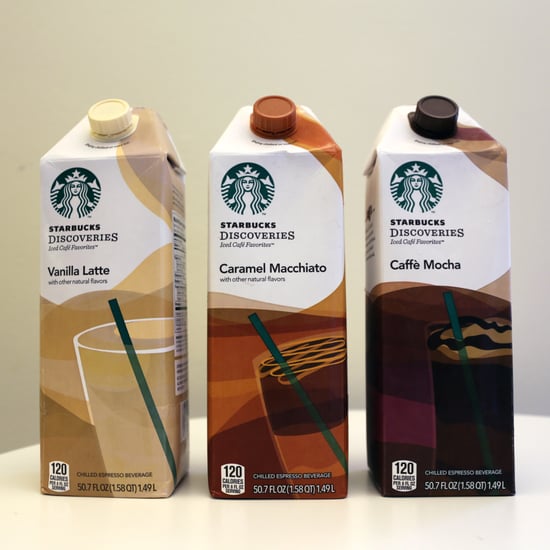 The ever-expanding Starbucks found a new way to squeeze its way into your daily coffee routine: Iced Café Favorites in vanilla latte, caramel macchiato, and caffè mocha. The iced espresso cartons, which can be found in the refrigerated section of most grocery stores for $5 a bottle, aim to provide convenience and that beloved Starbucks flavor.
We put these three flavors to the test with our taste-testing panel. Keep reading to see if they're actually worth purchasing.
"These taste like the Frappuccinos they sell in glass bottles," one reviewer remarked. Despite each flavor boasting only 120 calories per serving, the beverages — which also happen to pack in 17 grams of sugar! — were described by our tasters as, among other things, "chilled sugar water with a hint of coffee." The reduced-fat milk used in the beverages resulted in the drinks lacking body and tasting "watered-down"; some couldn't even distinguish between the varieties, although vanilla latte won by a narrow margin. The target demographic for these drinks? People who take a whole lot of sugar with their coffee.
Our advice to the company? Skip the reduced-fat dairy and the sugary substances, and release a line of concentrated, flavored espressos, freeing Starbucks lovers to add their milk of choice — whole, skim, soy, almond — to the mix.