Starbucks Expands Beer and Wine to Chicago Area
Starbucks Looks to Go National With Beer and Wine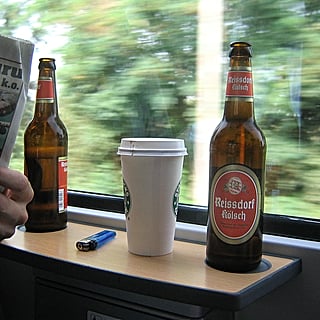 Sounds like fresh-pressed juice is just one of the many areas in which Starbucks Coffee is hoping to grow this year. Now, Starbucks is hoping to gain nighttime ground by offering beer and wine in select stores.
Starbucks first started testing wine and beer several years ago, in a couple of stores near its Seattle, WA, corporate headquarters. (We even got to check out one of Starbucks's first forays into a nightlife when we toured Roy Street Coffee & Tea, a Starbucks concept with a full wine and beer list.)
For the first time, however, Starbucks has announced it'll be expanding its alcoholic beverage offerings to the Midwest; by the end of 2012, as many as seven Chicagoland stores will sell beer and wine. "We're really trying to expand the evening daypart," explained a Starbucks spokesperson.
I'm interested to see how well this does — clearly, if it takes off in Chicago, then there's a chance that the wine and beer concept could expand further. Tell me: could you see yourself catching up with a friend over a glass of Pinot or a pint of beer at Starbucks?
Source: Flickr User savv