Starbucks Holiday Red Cup 2016
Starbucks Doesn't Just Have 1 Red Cup This Year — It Has 13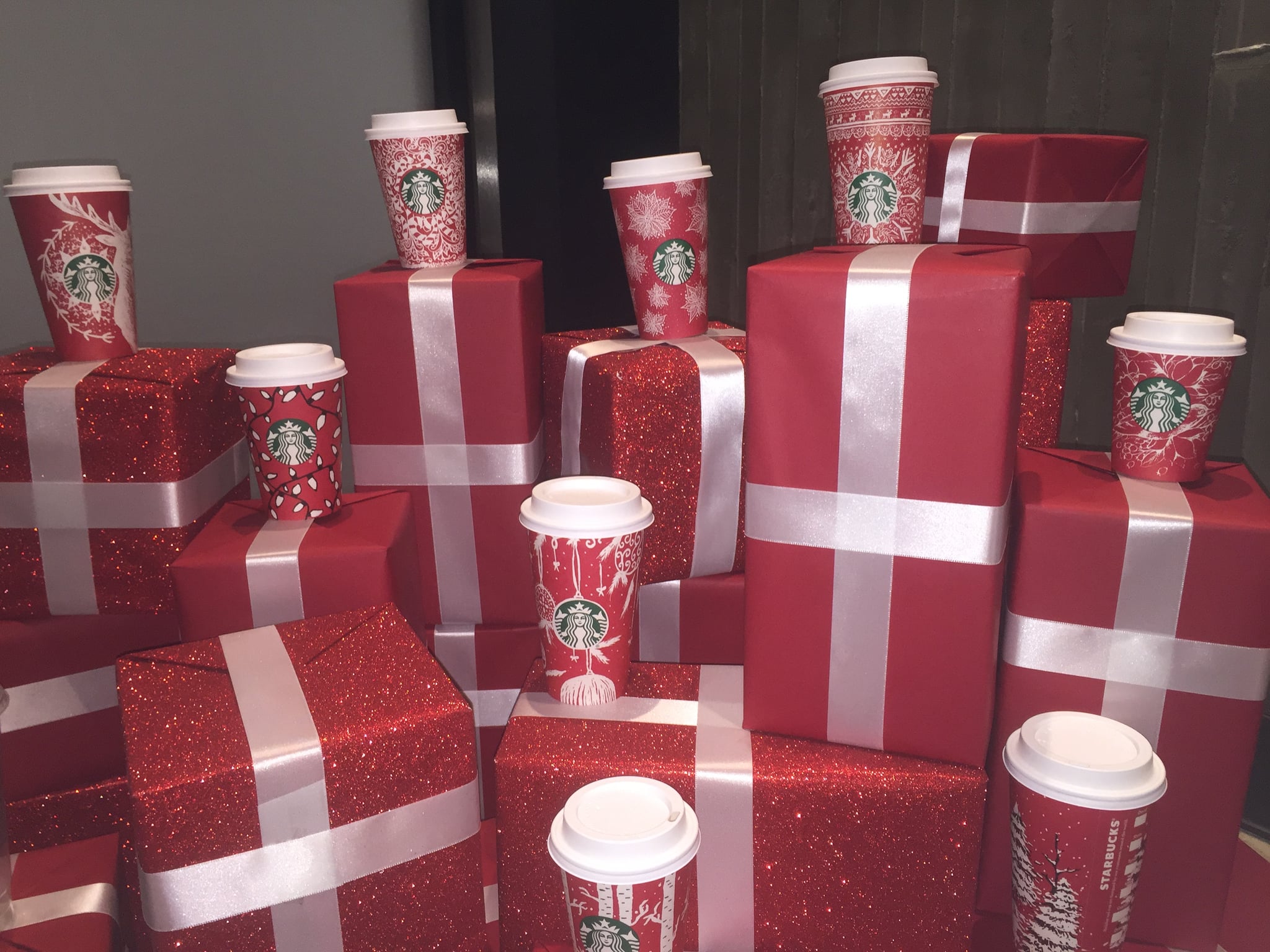 Starbucks today announced that this year's traditional red cup will be something completely different from anything it has done in the past. Instead of releasing one red cup for the season, Starbucks will instead have 13 different cups. What is perhaps the most exciting part of this new idea this year, though, is that each cup was designed by customers from around the world. The artists hail from six different countries and all walks of life, but the collection of cups "expresses the shared spirit of the season," Starbucks said in a statement.
At an event today in New York to announce the new cups, Starbucks CEO Howard Schultz acknowledged the backlash the brand received last year over the holiday red cup and said, "Unbeknownst to us, there were a number of people who decided that Starbucks perhaps was not in the Christmas spirit. That created quite a storm." But what those plain red cups allowed was for the world to use them as a blank canvas to share their stories, which they did in droves. In eight days, Starbucks received 1,200 submissions under the hashtag #RedCupArt, with beautiful drawings done in white.
"Their inspiration came from nature or seasonal traditions. Some are bold and graphic, while others evoke the feeling of an old-fashioned storybook," Starbucks said in a statement.
Get a sneak peek of the cups in the photo above, and find them all in your local Starbucks starting tomorrow.
Image Source: POPSUGAR Photography / Hedy Phillips