Starbucks Single Serving Coffeemaker
Single-Serving Coffeemakers: Friend or Foe?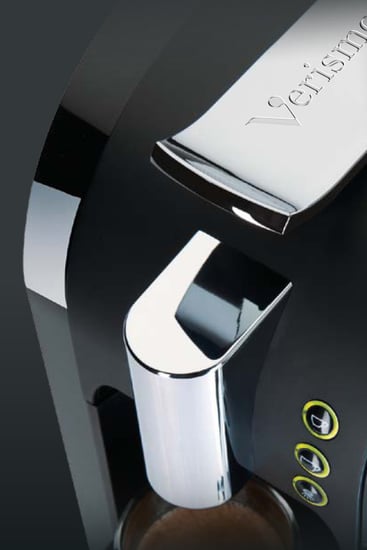 The days of measuring out coffee grounds into a paper filter may be coming to an end, especially now that Starbucks is hopping on the single-serving coffeemaker bandwagon. While there are many conveniences of dropping a coffee pod into a machine and simply pressing a button, some of the romance associated with the morning cup of coffee has gone by the wayside. That said, we love our office Keurig. To take a look at some of the pros and cons of these high-tech java-makers and to share your opinion, just keep reading.
Pros:
The coffee is tasty. Surprisingly, these machines make a damn good cup of joe.
The process is quick and mess-free. This is especially helpful in an office environment where there's not much time to make and clean up coffee.
There's variety. The different pods account for the many taste preferences within an office environment.
They only make one cup at a time. For a single-person household, this is really efficient. No more dumping half a pot of cold coffee down the drain.
Cons:
They don't come cheap. These single-serve coffeemakers have a relatively hefty price tag, no doubt about that.
They require space. They take up a fair amount of counter space, and there's the dilemma of how to store all of those pods.
They're wasteful. Let's face it, those pods are nonrecyclable.
They only make one cup at a time. Although this can be a pro, if you're looking to serve a large group of people, it's probably not the best way to go.
Our conclusion? These coffeemakers are great in a fast-paced work environment, but probably not the most efficient use of space in a home. Their convenience and simplicity is definitely useful in the office, but we appreciate the ritual that goes into a freshly-pressed pot of coffee, and a French press is a quarter of the cost!
What do you think? Do you use single-serving coffeemakers?