Starbucks Tweet a Coffee
Go on a Twitter Coffee Run With Starbucks
If you can't give a caffeine-deprived friend a cup of joe in person, then tweet it. Starbucks, the motherland of pumpkin spice lattes, introduced a new service today called Tweet a Coffee, which, like its name suggests, is a platform for gifting coffee via Twitter.
The best part? It's a gift that gives back to you. Be one of the first 100,000 customers to try it using a Visa card, and get a $5 Starbucks card for yourself.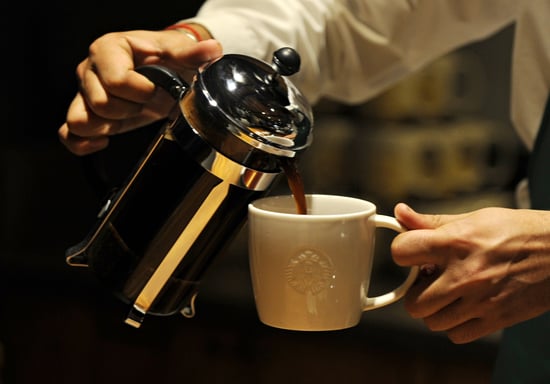 Tweet a Coffee is currently in beta, and all Twitter users in the US can sign up at Starbucks.com/Tweet-a-Coffee. A Starbucks account, which keeps track of any Starbucks gift cards or My Starbucks Rewards cards, is necessary.
Connect a Twitter account to your Starbucks account, and enter the required credit card information. You'll then be able to tweet a personalized message to the recipient along with the handle @tweetacoffee, and they'll receive $5 to use at any US Starbucks location.
The Twitter collaboration reinforces Starbucks's position as the most digitally literate coffee shop in the world. Partnerships with companies like Square Wallet and Google Play make the hub for Caramel Brulée Lattes, Peppermint Mochas, and other decadent coffee drinks a mobile-friendly destination.