Sticky Toffee Pudding Cheese at the 2010 Winter Fancy Foods Show
Would You Eat This Sticky Toffee Cheese?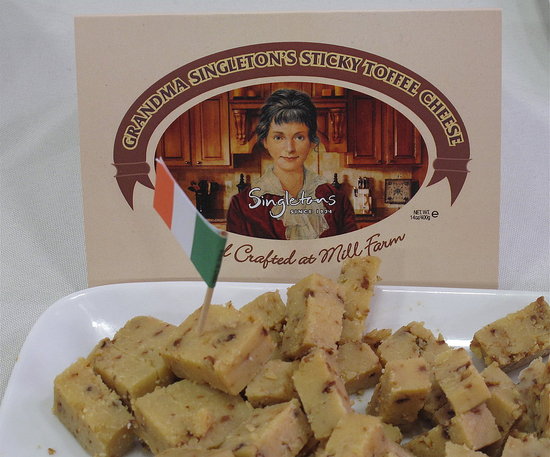 Each year, the Fancy Foods Show — which showcases all the newest, latest food products on the market — promises to be a roller coaster ride on the stomach. I was beginning to think 2010 was tame in comparison to previous years — until I found an assortment of cheeses from the UK that came in flavors such as apple pie and sticky toffee. As someone who's usually underwhelmed by cheesecake, the idea of sweet cheese doesn't really appeal to me. I tried some, and promptly regretted it. Would you go for it?