Stinger Cocktail Recipe
After-Dinner Drinks: The Stinger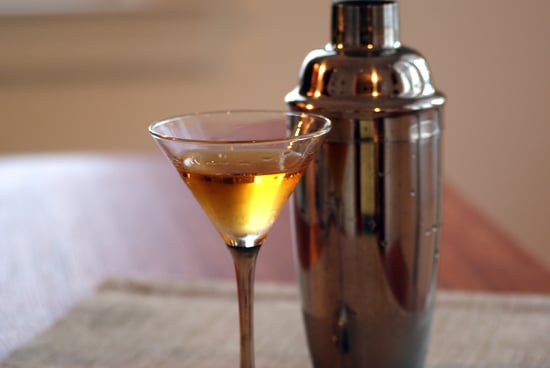 Some after-dinner drinks double as desserts. Others, like Italy's amaros and other digestivos, help settle your stomach. The classic Stinger cocktail offers a little of both.
A simple, elegant marriage of white crème de menthe and brandy, the Stinger delivers an invigorating one-two hit of digestion-aiding mint and a sweet finish. This cocktail isn't for everyone; if the mint sounds off-putting to you, it might taste that way, too.
But to many of us, the first sip of a Stinger tastes surprisingly oh-so-right, a strange yet captivating combo that gracefully concludes a heavy meal. Get the classic cocktail recipe.
Stinger Cocktail
Adapted from The Savoy Cocktail Book
Ingredients
1/2 ounces white crème de menthe
1 1/2 ounces brandy
Directions
Shake well and strain into cocktail glass.
Makes one drink.
Information
Category

Drinks, Cocktails

Cuisine

North American