Strawberry Prices Expected to Drop Dramatically
This Spring, strawberry eaters can rejoice: the price of the beloved berry has dropped to an unusual low. The same Florida freeze that caused Tropicana to raise orange juice prices is having the reverse effect for strawberries. The cold weather delayed the annual harvest, and now Florida's berries are set to hit the market at the same time as California's crop — meaning there's a surplus of strawberries.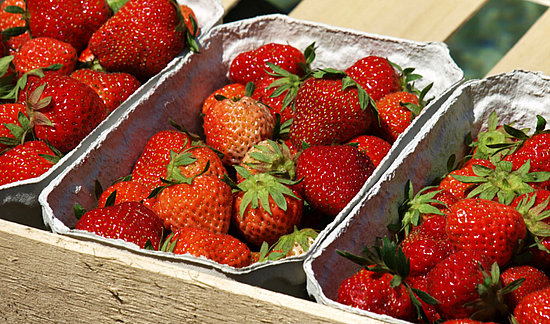 Last week, 80 million pounds of strawberries were picked — a new record for this time of year. In 2009, a pound of strawberries cost $3.49, but thanks to the extra berries customers can now pick up a pound for just $1.25. Since strawberries are one of my favorite fruits, I'm already brainstorming about what I'll make with the berries. How about you? Will you purchase more strawberries at a cheaper price?