Sunday BBQ: Chicken Sausages With Grilled Onion Chowchow For a laid-back meal, try this rustic recipe for chicken sausages with grilled onion chowchow. Chowchow doesn't refer to the fluffy cute dog in this case, but rather a sweet-and-sour relish that's popular in Pennsylvania and many parts of the South.
The caraway seeds, turmeric, and mustard in the condiment are the perfect complement to the seasonings in the sausage. Should you have any relish left over, it will keep in your refrigerator for up to a week. To grill this casual dish,
.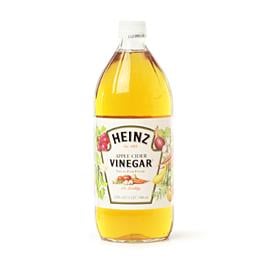 Chicken Sausages With Grilled Onion Chowchow
Modified from Food and Wine
Ingredients
2 sweet onions, sliced 1/2 inch thick
2 jalapeños
Extra-virgin olive oil, for brushing
1/2 cup cider vinegar
1/4 cup plus 2 tablespoons light brown sugar
1/4 cup grainy mustard
1/4 cup Dijon mustard
1/4 teaspoon caraway seeds
1/4 teaspoon turmeric
1 teaspoon cornstarch dissolved in 2 teaspoons water
Salt and freshly ground pepper
3 pounds chicken sausages
Directions
Light a grill. Skewer each onion slice with a toothpick. Thread the jalapeños on a skewer. Brush the onions and jalapeños with olive oil and grill over a hot fire until charred but still slightly crisp, about 10 minutes. Remove the toothpicks and skewer. Coarsely chop the onions. Peel and chop the jalapeños.
In a medium saucepan, combine the cider vinegar with the light brown sugar, grainy and Dijon mustards, caraway seeds and turmeric and bring to a simmer. Add the onions and jalapeños and cook over moderate heat, stirring frequently, until the liquid is slightly reduced, about 12 minutes. Stir the cornstarch mixture, add it to the onions and cook, stirring occasionally, until slightly thickened, about 2 minutes. Season with salt and pepper.
Grill the sausages over a medium-high fire until golden and cooked through, 10 to 12 minutes. Serve the sausages with the grilled-onion chowchow.
Serves 6.
Information
Category

Main Dishes

Cuisine

North American