Sunday BBQ: Grilled Salmon with Spicy Honey-Basil Sauce After pigging out on hot dogs, steak, and potato salad all weekend, tonight I'm in desperate need of something lighter like grilled fish.
This grilled salmon with spicy honey basil sauce sounds delicious! The fresh salsa is crunchy and cool and the salmon is moist and flaky.
The fish needs a couple of hours to marinate, so get a head start in the afternoon. Pair with a green salad or grilled vegetables for a complete meal. Take a look at the recipe and
.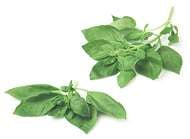 Grilled Salmon with Spicy Honey-Basil Sauce
From Body and Soul magazine
Ingredients
2 tablespoons pine nuts, toasted
1 tablespoon honey
2 tablespoons fresh lemon juice
1/4 cup olive oil
1/2 cup packed fresh basil
2 cloves garlic, minced
1 small red chile or 1 medium jalapeno, chopped (include the seeds if you like it spicy)
4 skinless salmon fillets, 4 ounces each
1/4 cup red bell pepper, diced
1/4 cup yellow bell pepper, diced
1/4 cup watercress leaves, chopped
1 tablespoon balsamic vinegar
1 tablespoon olive oil
Salt and ground white pepper, to taste
Directions
Place pine nuts, honey, lemon juice, 1/4 cup olive oil, basil, garlic, and chile in a blender and process until the mixture is pureed.
Spoon the sauce over the salmon, and turn to coat. Cover and refrigerate overnight or for at least 4 hours, turning twice.
Place bell peppers and watercress in a bowl. Toss with vinegar and 1 tablespoon olive oil. Cover and refrigerate while the salmon cooks.
Oil the grill rack and preheat the grill to medium-high. Remove the salmon from the marinade, reserving the marinade. Sprinkle the salmon with salt and pepper on both sides.
Place the salmon on the grill rack and grill until opaque throughout, 4 to 6 minutes on each side. Brush occasionally with reserved marinade.
Garnish with bell pepper and watercress mixture before serving.
Serves 4.
Information
Category

Main Dishes, Fish

Cuisine

North American