Sunday BBQ: Grilled Vegetable Salad When piled high on a plate, a salad of grilled veggies is just as hearty as a slab of steak. Grilling the vegetables is a great way to bring out their full, rich flavor.
This salad is packed with thickly cut zucchini, eggplants, and peppers. A quick lemon vinaigrette adds a tart freshness and a sprinkling of goat cheese adds a lush creaminess. Serve with a cold beer and a chunk of grilled, crusty bread for a delicious dinner. To take a look at the recipe,
.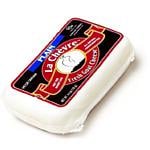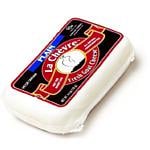 Ingredients
1 garlic clove, halved
Kosher salt
3 tablespoons extra-virgin olive oil, plus more for brushing
1 tablespoon fresh lemon juice
1/4 cup pine nuts
1 large onion, sliced 1/2 inch thick
2 small eggplants, sliced crosswise 1/2 inch thick
Two 6-ounce zucchini, sliced crosswise 1/2 inch thick
Two 6-ounce yellow squash, sliced crosswise 1/2 inch thick
Freshly ground pepper
1 red bell pepper
1 yellow bell pepper
1 large head romaine lettuce (1 1/4 pounds), quartered lengthwise
1/4 pound fresh goat cheese, crumbled (1 cup)
Directions
Light a grill. In a mortar, pound the halved garlic to a paste with 1 teaspoon of salt. Stir in 3 tablespoons of the olive oil and the lemon juice.
In a small skillet, cook the pine nuts over moderate heat until toasted, about 3 minutes.
Thread the onion slices onto two parallel 10-inch skewers. Put the eggplant, zucchini and yellow squash slices on 2 large rimmed baking sheets; brush both sides with olive oil and season with salt and pepper.
Brush the bell peppers and lettuce with olive oil.
Grill the vegetables over a medium hot fire, turning occasionally, until lightly charred and just tender. The onions will take about 5 minutes per side; the eggplant, zucchini and squash, about 3 minutes per side; the peppers, about 3 minutes on each of 4 sides; the lettuce wedges, about 1 minute per side.
Scrape the charred skin from the peppers, discard the stems and seeds and cut into strips.
Put a lettuce wedge on each plate. Mound the vegetables on the lettuce and sprinkle with the cheese and toasted pine nuts.
Pass the lemon vinaigrette at the table.
Serves 4.
Information
Category

Vegetables, Salads

Cuisine

North American