Sunday Dinner: Black Bean and Roasted Corn Salad For dinner tonight, serve a hearty, Mexican inspired salad. There are several steps to this recipe, but taking the time to prepare each component makes for a fresh, filling dish. The corn and black beans are roasted with onions and garlic to maximize the flavor. The mixture is tossed with a classic red wine vinaigrette and topped with not one, but two salsas!
A scrumptious mango salsa seasoned with chives and honey, and a tomato tomatillo salsa with parsley. Doesn't it sound delish? To get the recipe,
.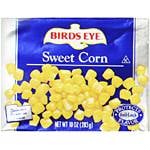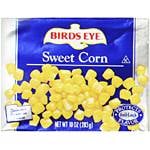 Ingredients
Roasted corn and black beans:
1/2 cup grapeseed oil, divided
1 large red onion, diced
2 cloves fresh garlic, chopped
1 pound frozen corn kernels or about 4 ears fresh (do not use canned corn - it becomes gummy)
1 (16-ounce) can black beans, drained
Salt and freshly ground black pepper
1/4 cup fresh scallions, (about 2 to 4 scallions) white and tender green parts only, sliced on the diagonal
1/4 cup minced fresh cilantro leaves
Mango salsa:
1 mango, diced small
2 teaspoons diced red onion
2 teaspoons diced red bell pepper
2 teaspoons diced green bell pepper
1 teaspoon chopped chives
1 lemon, juiced
1 1/2 teaspoons honey
1 teaspoon rice wine vinegar
Salt and freshly ground black pepper
Red wine vinaigrette:
1/4 cup red wine vinegar
1 shallot, quartered
2 teaspoons chopped chives
1 teaspoon salt
1/4 teaspoon pepper
1 cup canola oil
Tomato salsa:
1 large ripe tomato, diced small
2 tomatillos, diced small
1 garlic cloves, lightly crushed with the side of a knife blade to release oils, then finely minced
2 tablespoons chiffonnade fresh flat-leaf parsley (1 small handful, about 1-ounce, rinsed and dried
2 stalks celery, small diced
Salt and freshly ground black pepper
Directions
Make the roasted corn and black beans: preheat oven to 375 degrees F.
In a large skillet, over medium-low heat, add 1/4 cup of oil and get the pan warm on the stovetop. Add the diced onion, garlic and corn kernels. Saute together until the corn feels cooked to the bite. Place in the oven until roasted (but not dried out) about 20 to 30 minutes.
Make the mango salsa: combine the mango, onion, bell peppers, chives, lemon juice, honey, vinegar, salt, and pepper in a non-reactive bowl and chill.
Make the vinaigrette: add, 1 at a time through the feed opening of a running blender, the vinegar, shallot, chives, salt and pepper. Leaving the blender running, add the oil in a slow thin stream and allow to emulsify. Taste and adjust seasoning with salt and pepper.
Make the tomato salsa: combine the tomato, tomatillos, garlic, parsley, and celery. Season, to taste, with salt and pepper and set aside.
Fold together corn mixture and black beans. Season with salt and pepper. Add enough red wine vinaigrette to coat. (Do not feel compelled to use all of the dressing.) Transfer to a serving dish, and top with a spoonful of mango salsa in the center surrounded by a ring of tomato salsa. Garnish with scallions and cilantro leaves. Serve with any extra dressing on the side.
Serves 8.
Information
Category

Salads, Main Dishes

Cuisine

Mexican