Sunday Dinner: Corned Beef and Carrots While some of you believe corned beef tastes like dog food, I happen to love this St. Patrick's Day staple. Slathered in an orange marmalade and whiskey glaze, this is the perfect Sunday night dinner. Don't be intimidated because this recipe calls for fully cooked corned beef. You cook it like you would a baked ham.
For the sweet carrots on the side use real carrots. Packaged baby carrots won't have such a fresh flavor. To make this for your family tonight,
.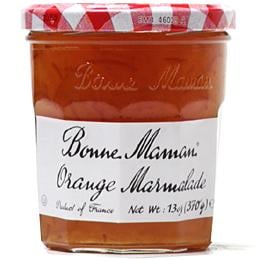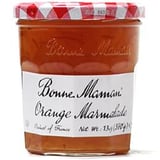 Ingredients
Nonstick vegetable oil spray
1 cup sweet orange marmalade
1/2 cup Irish whiskey
1/8 teaspoon ground nutmeg
1 tablespoon Dijon mustard plus more for serving
1 2- to 2 1/4-pound piece lean fully cooked corned beef
12 carrots, peeled, halved lengthwise
Fresh parsley sprigs
Directions
Preheat oven to 425°F. Coat large rimmed baking sheet with nonstick spray.
Boil next 3 ingredients in saucepan until reduced to generous 3/4 cup, stirring often, about 7 minutes. Mix in 1 tablespoon mustard.
Generously brush corned beef all over with glaze; place in center of prepared sheet.
Toss carrots and 1/4 cup glaze in large bowl to coat; place around beef. Sprinkle carrots with salt and pepper.
Roast until carrots are tender and beef is golden, brushing occasionally with more glaze, about 35 minutes.
Transfer to platter, garnish with parsley, and serve with Dijon mustard.
Serves 6.
Information
Category

Main Dishes, Beef

Cuisine

English/Scottish/Irish