Sunday Dinner: Ginger-Aled Ham Nothing says Easter dinner more than a delicious baked ham. There are many liquids that you could glaze an Easter ham with — whiskey, coke, orange juice, etc. — but this recipe uses ginger ale. Isn't it a fun name? I want to make this ham because Ginger-Aled Ham sounds so delicious. Not to mention that brown sugar and mustard enhance the glaze resulting in a ham that is succulent and delicious. To get the recipe,
.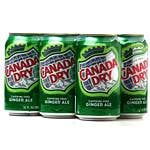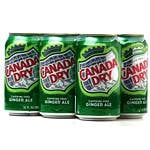 Ingredients
1 1 1/2-pound fully cooked boneless ham
1 12-ounce can ginger ale
1/2 cup firmly packed dark brown sugar
1/2 cup whole-grain mustard
6 medium red potatoes, peeled (if desired) and quartered
2 1/2 teaspoons kosher salt
4 tablespoons unsalted butter
1/2 cup sour cream
3/4 cup (3 ounces) grated Cheddar
1/2 teaspoon black pepper
Fresh flat-leaf parsley leaves (optional)
Directions
Heat oven according to the directions on the ham package.
Place the ham on a rack in a roasting pan and pour the ginger ale over the top. Cover the pan with foil and bake according to the package directions.
Meanwhile, in a small bowl, combine the brown sugar and mustard. About 20 minutes before the ham is finished, remove the foil and spoon the mustard mixture over the ham. Continue to bake, uncovered.
Meanwhile, place the potatoes in a large pot with enough water to cover them. Add 2 teaspoons of the salt and bring to a boil. Simmer until tender, about 15 minutes.
Drain, then return the potatoes to pot. Add the butter, sour cream, Cheddar, pepper, and the remaining salt to the potatoes and roughly mash. Cover to keep warm until the ham is done.
Slice the ham, spoon the pan juices over it, and serve with the potatoes. Sprinkle with the parsley, if desired.
Serves 4.
NUTRITION PER SERVING: CALORIES 1057.03(45% from fat); FAT 53.33g (sat 25.65g); PROTEIN 54.99mg; CHOLESTEROL 170.46mg; CALCIUM 252mg; SODIUM 3205.37mg; FIBER 4.74g; CARBOHYDRATE 93.3g; IRON 4.23mg
Information
Category

Main Dishes, Pork

Cuisine

North American