 There is nothing quite as comforting as roast chicken. A great way to flavor the chicken is to stuff butter underneath the skin. While the chicken roasts, the butter melts, infusing the chicken with moist goodness. This recipe features a variation that uses mascarpone cheese instead of butter. The mascarpone is mixed with herbs to create a highly seasoned, super scrumptious roast chicken. The chicken is served atop a bed of Spring greens making it a seasonal meal, perfect for a Sunday night dinner. To take a look at the recipe — it pairs perfectly with a buttery Chardonnay —
.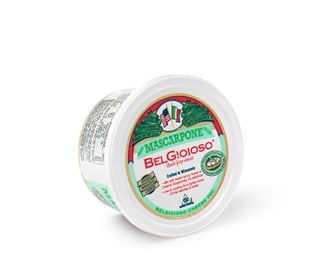 Mascarpone-Stuffed Roast Chicken with Spring Herb Salad
From Food and Wine magazine
Ingredients
1 cup mascarpone cheese
1/2 cup flat-leaf parsley leaves, plus 1 tablespoon minced parsley
1 tablespoon minced thyme
1 tablespoon minced tarragon
1 teaspoon finely grated lemon zest
1 garlic clove, minced
Salt and freshly ground pepper
Two 3 1/2-pound chickens
1/4 cup plus 2 tablespoons hazelnut oil
1/4 cup fresh orange juice
1 tablespoon snipped chives
1 tablespoon minced shallot
2 cups mâche or mesclun
1/2 cup basil leaves
1/2 cup celery leaves
1/4 cup chervil leaves or flat-leaf parsley leaves
Directions
Preheat the oven to 400°.
In a small bowl, mix the mascarpone with the minced parsley, thyme, tarragon, lemon zest and garlic and season with salt and pepper.
Starting at the neck of one of the chickens, gently loosen the chicken skin, working your hands toward the drumsticks; be sure to leave the skin nearest the cavity opening attached. Spread half of the mascarpone filling under the skin, working it toward the drumsticks. Season the cavity with salt and pepper. Repeat with the other chicken.
Put the chickens in a large roasting pan and season with salt and pepper. Roast for 15 minutes.
Lower the oven temperature to 350° and bake the chickens for 45 minutes longer, or until an instant-read thermometer inserted in a thigh registers 170°. Let stand for 20 minutes, then carve the chickens and transfer to a large platter.
Meanwhile, in a bowl, stir the hazelnut oil with the orange juice, chives and shallot and season with salt and pepper.
In a large bowl, toss the mâche, basil, celery leaves, chervil and the remaining 1/2 cup of parsley leaves with half of the vinaigrette.
Mound the herb salad over the warm chicken and serve right away, passing the extra vinaigrette on the side.
Serves 6.
Information
Category

Poultry, Main Dishes

Cuisine

North American