Sunday Dinner: Spring Noodle Stir-Fry For dinner tonight, opt for a straightforward meal that won't have you spinning wheels. Take advantage of market-fresh items like asparagus and sugar snap peas to make a healthy yet hearty vegetarian noodle stir-fry.
Apple cider vinegar and fresh ginger add zing, while a handful of walnuts add meatiness and crunch. To put this on the table in under half an hour,
.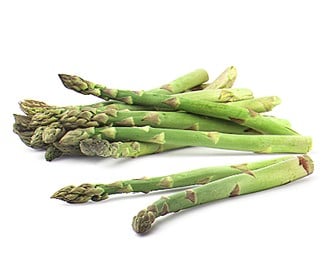 Spring Noodle Stir-Fry With Asparagus & Walnuts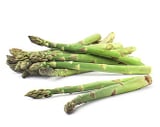 Ingredients
1/4 cup dark sesame oil
2 1/2 tablespoons apple cider vinegar
2 tablespoons soy sauce
1 1/2 tablespoons finely chopped garlic
1 1/2 tablespoons finely chopped fresh ginger
1/2 teaspoon crushed red pepper
1/4 pound vermicelli or capellini pasta
1 cup walnuts, coarsely chopped
1 onion, coarsely chopped
1 pound asparagus, cut on an angle into 1-inch pieces
1/2 pound sugar snap peas, halved
Directions
In a small bowl, whisk together 3 tablespoons sesame oil, the vinegar, soy sauce, garlic, ginger and crushed red pepper.
In a pot of boiling, salted water, cook the pasta until al dente; drain.
Heat a large skillet over medium heat. Add the walnuts and toast, 2 to 3 minutes. Transfer to a bowl, wipe out the skillet and heat the remaining 1 tablespoon sesame oil over high heat. Add the onion and asparagus and cook for 2 to 3 minutes. Add the sugar snap peas and the sesame oil sauce; cook for 1 minute over high heat. Lower the heat to medium, add the pasta and cook, stirring, until heated through, 2 minutes. Top with the walnuts.
Serves 4.
Information
Category

Pasta, Main Dishes

Cuisine

North American