Sunday Slow Cooker: Barley Risotto With Fennel To get through the craziness of the holidays, I've been employing my slow cooker. Today I'm feeling like something creamy and soothing, but I want it to be healthy and light, too. I wasn't sure that could be possible until I came across this risotto, which calls for barley instead of regular Arborio rice. Although the dish will be smooth from hours of simmering in broth, it'll also have a nice texture that's different from rice, along with the bright flavor of fennel. To make this,
.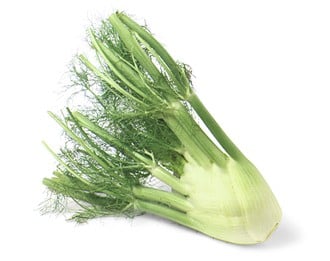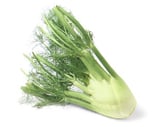 Ingredients
2 teaspoons fennel seeds
1 large or 2 small fennel bulbs, cored and finely diced, plus 2 tablespoons chopped fronds
1 cup pearl barley or short-grain brown rice
1 small carrot, finely chopped
1 large shallot, finely chopped
2 cloves garlic, minced
4 vegetable broth
1-1 1/2 cups water, divided
1/3 cup dry white wine
2 cups frozen French-cut green beans
1/2 cup grated Parmesan cheese
1/3 cup pitted oil-cured black olives, coarsely chopped
1 tablespoon freshly grated lemon zest
Freshly ground pepper to taste
Directions
Coat a 4-quart or larger slow cooker with cooking spray. Crush fennel seeds with the bottom of a saucepan.
Combine the fennel seeds, diced fennel, barley (or rice), carrot, shallot and garlic in the slow cooker. Add broth, 1 cup water and wine, and stir to combine. Cover and cook until the barley (or rice) is tender, but pleasantly chewy, and the risotto is thick and creamy, 2 1/2 to 3 1/2 hours on high or low.
Shortly before serving, cook green beans according to package instructions and drain.
Turn off the slow cooker. Stir the green beans, Parmesan, olives, lemon zest and pepper into the risotto. If it seems dry, heat the remaining 1/2 cup water and stir it into the risotto.
Serve sprinkled with the chopped fennel fronds.
Serves 6.
Nutritional Information per 1-cup serving: 242 calories; 6 g fat (2 g sat, 1 g mono); 9 mg cholesterol; 36 g carbohydrate; 10 g protein; 8 g fiber; 474 mg sodium; 330 mg potassium.
Nutrition bonus: Vitamin A (35% daily value), Selenium (20% dv), Vitamin C (15% dv)
Information
Category

Grains , Main Dishes

Cuisine

North American