Sunday Slow Cooker: Beef Lasagna After a long holiday of elaborate cooking and feasting, cut yourself some kitchen slack with a dinner that won't wear you thin.
Lasagna, with its layers of meat, sauce, cheese, and noodles, may sound elaborate, but the handy slow cooker takes care of all the work.
You're free to go sale shopping or watch a movie, and you'll return to a meal that's already been made. To free up time for yourself with this recipe,
.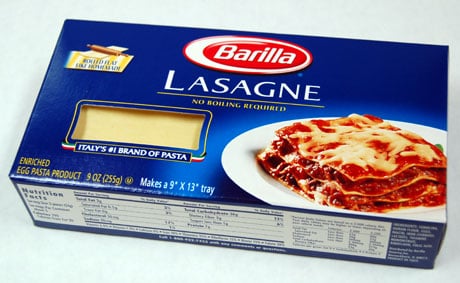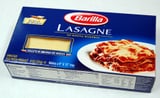 Ingredients
1 pound(s) uncooked lean ground beef (with 7% fat)
1 small onion(s), chopped
1 medium garlic clove(s), minced
28 oz. canned crushed tomatoes
15 oz. canned tomato sauce
1 tsp. table salt
1 tsp. dried oregano
1/2 tsp. dried basil
1/4 tsp. crushed red pepper flakes, or to taste
1 cup(s) part-skim ricotta cheese
1 1/2 cup(s) part-skim mozzarella cheese, shredded, divided
6 item(s) dry lasagna noodles, no-cook
1/2 cup(s) shredded Parmesan cheese, strong-flavored like Romano or Parmigiano Reggiano
Directions
Heat a large nonstick skillet over medium-high heat. Add beef, onion and garlic; cook, stirring frequently, breaking up meat with a wooden spoon as it cooks, about 5 to 7 minutes. Stir in crushed tomatoes, tomato sauce, salt, oregano, basil and red pepper flakes; simmer 5 minutes to allow flavors to blend.
Meanwhile, in a medium bowl, stir together ricotta cheese and 1 cup of mozzarella cheese.
Spoon 1/3 of beef mixture into a 5-quart slow cooker. Break 3 lasagna sheets in half and arrange over beef mixture; top with half of ricotta mixture. Repeat with another layer and finish with remaining 1/3 of beef mixture.
Cover slow cooker and cook on low setting for 4 to 6 hours. Remove cover; turn off heat and season to taste, if desired.
In a small bowl, combine remaining 1/2 cup of mozzarella cheese and Parmesan cheese; sprinkle over beef mixture. Cover and set aside until cheese melts and lasagna firms up, about 10 minutes.
Serves 6.
Information
Category

Main Dishes, Beef

Cuisine

North American