Sunday Slow Cooker: Chicken and Vegetables With Herbs Want to make a home-cooked meal without a lot of effort? This slow cooker recipe for chicken and vegetables with herbs fits the bill. Not only does this restorative meal require minimal attention, but it's also very kind on the wallet. Frozen pearl onions are inexpensive and don't require laborious peeling. Succulent chicken legs are a great value, and dried herbs are more affordable than fresh ones. Plus, the versatile, one-pot meal tastes great with any starch, be it pasta, rice, or potatoes. To make this easy, go-to meal,
.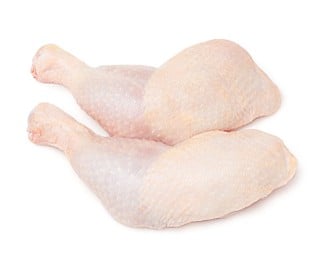 Chicken and Vegetables With Herbs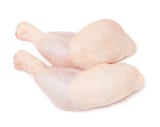 Ingredients
8 ounces mushrooms, halved
1 cup frozen pearl onions
1/2 cup chicken broth
1/4 cup dry red wine
2 tablespoons tomato paste
1/2 teaspoon garlic salt
1/2 teaspoon dried rosemary, crushed
1/2 teaspoon dried thyme, crushed
1/4 teaspoon ground black pepper
1 bay leaf
4 small chicken legs (drumstick-thigh portion; skinned) (2 to 2-1/2 pounds total)
Chicken broth (optional)
1/4 cup chicken broth
2 tablespoons all-purpose flour
Hot cooked mashed potatoes (optional)
Fresh parsley sprigs (optional)
Directions
In a 5-1/2- or 6-quart slow cooker, combine mushrooms and pearl onions. Stir in the 1/2 cup broth, the wine, tomato paste, garlic salt, rosemary, thyme, pepper, and bay leaf. Add chicken legs to cooker.
Cover and cook on low-heat setting for 7 to 8 hours or on high-heat setting for 3-1/2 to 4 hours.
Using a slotted spoon, transfer chicken and vegetables to a serving platter. Discard bay leaf. Cover chicken and vegetables and keep warm.
For sauce: Skim fat from cooking liquid. Measure 2 cups of the cooking liquid, adding additional chicken broth, if necessary, to equal 2 cups total liquid. Transfer liquid to a medium saucepan. In a small bowl, stir the 1/4 cup broth into the flour; stir into liquid in saucepan. Cook and stir until thickened and bubbly; cook and stir for 1 minute more. Spoon some of the sauce over chicken. Pass remaining sauce. If desired, serve with mashed potatoes and garnish with parsley.
Makes 4 servings.

Nutritional information per serving: 304 Calories, 9g fat, 2g saturated fat, 159mg cholesterol, 548mg sodium, 9g carbohydrate, 1g fiber, 43g protein
Information
Category

Poultry, Main Dishes

Cuisine

North American