Sunday Slow Cooker: Fennel and Pear Chicken If you're in search of a new chicken recipe and you love pears, then this slow-cooked meal is for you.
Dried pears, in combination with pear nectar, truly bring the fruit's nutty, fragrant flavor forward. Add in mildly sweet, herbaceous fennel, and you've got a timeless recipe.
To put this simple meal together,
.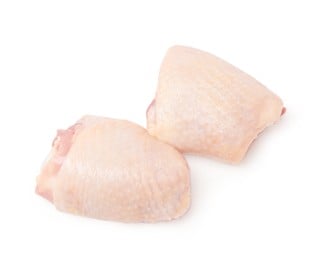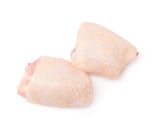 Ingredients
1 medium fennel bulb, trimmed and cut into 1/2-inch-thick wedges
2 6- to 7-ounce jars (drained weight) sliced mushrooms, drained
1/2 cup coarsely snipped dried pears
2 tablespoons quick-cooking tapioca, finely ground
2-1/2 pounds skinless, boneless chicken thighs
3/4 teaspoon salt
1/2 teaspoon dried thyme, crushed
1/2 teaspoon cracked black pepper
1 cup pear nectar or apple juice
Hot cooked couscous or rice
Fennel tops (optional)
Directions
In a 3-1/2- or 4-quart slow cooker, combine sliced fennel, mushrooms, and dried pears. Sprinkle with tapioca. Add chicken thighs; sprinkle with salt, thyme, and pepper. Pour pear nectar over mixture in cooker.
Cover and cook on low-heat setting for 7 to 8 hours or on high-heat setting for 3-1/2 to 4 hours.
Serve chicken mixture with hot cooked couscous. If desired, garnish with fennel tops.
Makes 6 servings.

Nutrition Facts: Calories 407, Total Fat (g) 7, Saturated Fat (g) 2, Cholesterol (mg) 157, Sodium (mg) 657, Carbohydrate (g) 41, Fiber (g) 4, Protein (g) 42
Information
Category

Poultry, Main Dishes

Cuisine

North American